The DSC NEO Wireless Motion Detector is a vital component of a security system, reliably identifying motion within the premises. Upon the detection of motion, this motion detector then communicates an alert to the security system. It also conveniently provides immunity from pets weighing up to 38 kg (85 lb) to reduce false alarms generated by animals within the protected area.
To minimize the considerable cost incurred through triggered false alarms, the DSC NEO Wireless Motion Detector also utilizes a combination of Fresnel and cylindrical optics for enhanced false alarm immunity. Additionally, True Motion Recognition™ provides the ability to distinguish between the motion of an intruder and other disturbances which may cause false alarms. It also includes Target Specific Imaging™ technology which distinguishes between humans and pets weighing up to 38 kg (85 lb).
This motion detector is also compatible with DSC Powerseries Neo or DSC Iotega and Qolsys Power G.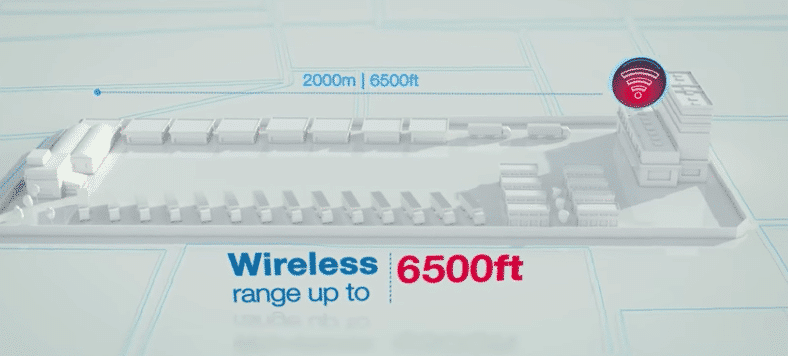 Features:
Visible link quality indicator on device
15m (49ft) 90° coverage
True Motion Recognition™ to distinguish between motion of an intruder and any other disturbances which may cause false alarms
Pet immunity up to 85 lbs. (38 Kg)
Specifications:
Dimensions: 94.5 x 63.5 x 53 mm (3.7 x 2.5 x 2.06 in)
Battery Life: 6 years (Typical use)
Battery Type: 3V Lithium Battery
Weight (battery included): 70 gr (2.5 oz)
Operating Temperature: -10°C to 55°C (14°F to 131°F)