Access Control for Your Business
What is Access Control?
Access Control is where you want to restrict access to a certain area at certain times or from certain people. They are very common in businesses or complexes where there are multiple tenants. They are also common in large businesses where certain employees may need access to a certain part of the building but not another part. Some 24 hour gyms use them as well as clubhouses in apartment complexes. There are usually accessed with a proximity card or a proximity fob, or even by touch or phone.
Who needs Access Control?
All businesses are aware of some security concerns. Every business has a lock so that when the business is closed it is protected from the general public. Some businesses give keys to certain employees as they need access. Eventually, employees quit or are fired, and then it can be annoying and expensive to change the locks in the businesses. Especially if your business has high turnover. You or your business may benefit from an access control system if you answer yes to any of the questions below.
Has an employee ever left without locking up?
Is a lost or stolen key an immediate security threat to your business?
Do different employees or people need different access privileges?
Would you want to restrict or allow access on certain days or times but not on others?
Do you want to know each time an employee or person arrives or leaves?
Could my building be more secure?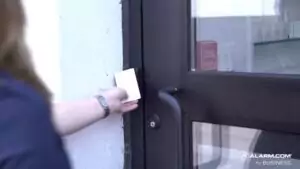 Benefits of Card Access Systems
Access Control Systems come in all shapes and sizes just like people. A small business might only need one door on a card access system while some larger businesses may need dozens. These are some of the benefits of having an access control system.
Electronic Keys are Difficult to Duplicate

– While physical keys can be copied very easily, duplicating electronic keys requires a much higher degree of sophistication. This makes your access system much more secure than it could ever be with physical keys

You NEVER Have to Change the Locks or Rekey– An electronic user database means that you never have to change locks at your sites. If a keycard is ever lost, it can be immediately removed from the database and a new one can be issued. If an employee leaves your company, his or her access rights can be deleted within seconds. This greatly lowers your overall exposure to risk.
You Only Have to Remember One Key – With electronic access, your single key or access code grants you access to every door you need to access, so there's no chance of forgetting the key for a particular door. If you get to a site where you need access and you are not recognized by the system, a network operator can add you or your supervisor to the list instantly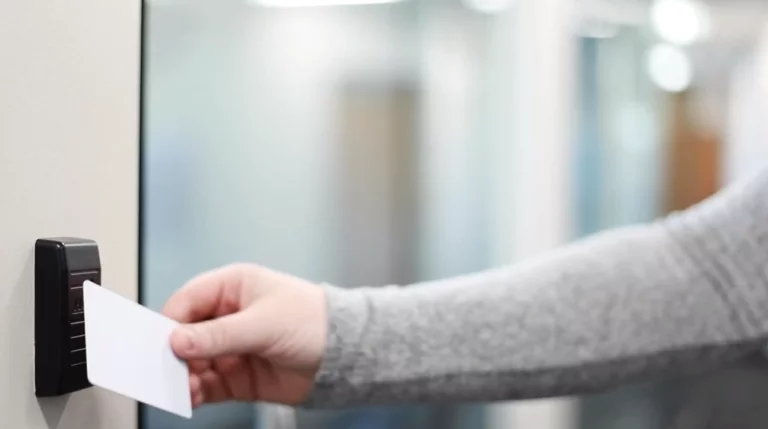 Additional Benefits:
Wired and wireless solutions – Zions Security Alarms offers both wired and wireless access control systems to fit businesses of any shape or size
Restrict access to certain areas – Access control systems make it easier to restrict access to certain areas of your business and to change access on the fly
Customizable for each user – With Card Access you can have each employee have different rights and access at different times and days – fully customizable
Provides an exact audit of room use and employee time – Get real data that lets you know where employees are throughout the day and how your business is being used
IP card readers – IP card readers integrate with your existing network, minimizing the difficulty of installation and implementation
Biometrics – You can use anything from fingerprints to retina scans to control access throughout your business
Hosted access control – Zions Security Alarms can host and manage your access control system for you to save you time and overhead
Identity management – Create ID badges and cards for your employees and manage the database yourself or let Zions Security Alarms – help
One key or a key on a phone – There are tons of different card readers, we have all sorts like our most popular Thin Card Reader which can be used with a card or fob and our other popular one our PDK Touch Card Reader which can be used with cards and fobs as well as you can use your phone as a card and all you have to do is have your phone on you and just touch the reader and it will open the door.
Most popular options include cloud management so you can edit permissions and control doors from your smartphone. They have low monthly rates on a per door basis.
Alarm.com Access Control

with alarm.com you can use their app to improve your access control for your business, being able to manage everything from the app, like giving employees access and setting new codes easily.

Prodatakey Access Control

Prodatakey is the first access control company to use only cloud storage with their app, you can save all of your data on the cloud making it so it doesn't take up space on your phone and so if you lose your phone all the information will be on the cloud.