Dual Tech Motion Detector Description:
The Dual Tech Motion Detector combines state of the art microwave and PIR technologies in attractive, easy-to-install units and underlines Optex's absolute commitment to provide detectors with unprecedented reliability and detection performance at very reasonable prices. It also incorporates Anti-Crosstalk technology, which prevents false alarms caused by microwave interference when several detectors are operating in the same area. It additionally has Quad Zone Logic, which discriminates between humans and other sources of infrared, the Motion Detector is unrivaled in its performance.
Additionally, this motion detector is compatible with all  hardwired panels.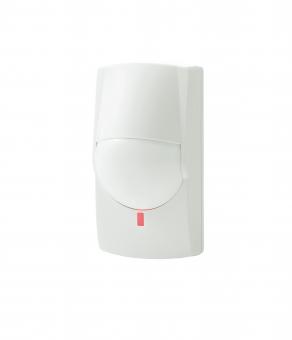 Features:
Patented quad zone logic
Spherical lens design
Anti-crosstalk technology
Noise reduction circuit
Technology:
Passive Infrared as well as Microwave
Wiring: Wired
Installation: Commercial as well as Residential
Indoor/Outdoor: Indoor