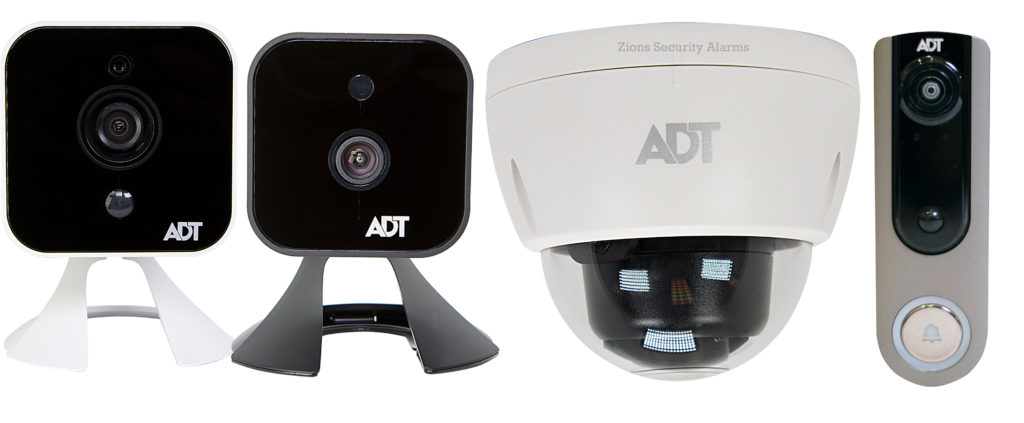 18 Sep

What Cameras Will Work With The New ADT Command System?
What Cameras Will Work With The New ADT Command System?
Are you wondering what cameras will work with the new ADT Command System? It can certainly be confusing when you are wanting to add cameras to your ADT Command system to know what will be compatible and what won't.  So we have made this blog post to help.
Like ADT's previous security system, ADT Pulse, ADT Command has similar limitations to its system to what can be added and what cannot. You can add cameras through the ADT Control platform yourself as long as you already have an existing camera. Click here for more information on adding cameras, and here to purchase compatible cameras from our online store.
Most Common Cameras:
RC8326 Indoor Camera
This camera works as an indoor day/night camera with 1080p HD resolution. The improvements compared to the Pulse version are a wider angle camera lens, better color during low-light conditions, a Micro SD card slot, and also video analytics to reduce false motion events.
Delivers Color Images Even in Low Light Conditions
Delivers Sharp 1080 p HD (1280 x 720) Video Quality
Built-in Infrared LEDs for Night Time Illumination
128.6° Viewing Angle
OC8326 Outdoor Camera
This camera is perfect if you want to see your driveway or backyard from your ADT Control app. It's a weatherproof, infrared, WiFi camera much like the OC810, but this one will have 720P HD Quality Video!
It also only requires a power source and a wireless (WiFi) connection to the ADT Command Smart Security Panel which supports WiFi Protected Setup (WPS) with PIN mode. So this makes it super easy to add without even needing to connect the camera to the panel.
MDC835 Dome Camera
This is a WiFi Camera like the other ADT Command Cameras, and it does 720P video. Additionally, you can easily add this Outdoor HD Mini Dome Camera to your ADT Command system if you have less than 10 cameras and if you have at least one camera already.
Weatherproof IP66
75° Viewing Angle
Built in heater ensures operation in extreme cold conditions
Infrared with 2 LEDs for up to 16ft viewing range at night
720P HD Video (1280×720)
Wired or also Wireless Connection options just in case WiFi is too far
ADT Command Doorbell
This camera is a wireless HD Doorbell Camera that connects to your ADT Command System. It  delivers 1080P HD Resolution to your smart phone, tablet, or ADT Portal so you can see who is at your door. Also, it is easy to install and replace your existing doorbell button.
Control the security system from one app including device control
Live real time conversation
Fully integrates with alerts, automations, schedules, and also modes
Additional Cameras
Alarm.com Cameras
ADT uses the same technology as Alarm.com to integrate its automation system and connect devices, which is why alarm.com cameras will work with it. Additionally, ADT Control allows you to connect and configure all your equipment to work together, using advanced installation apps and other tools, so you don't encounter smart home frustration.
Click on our blog post here for more information on how to add cameras through the ADT Control App.