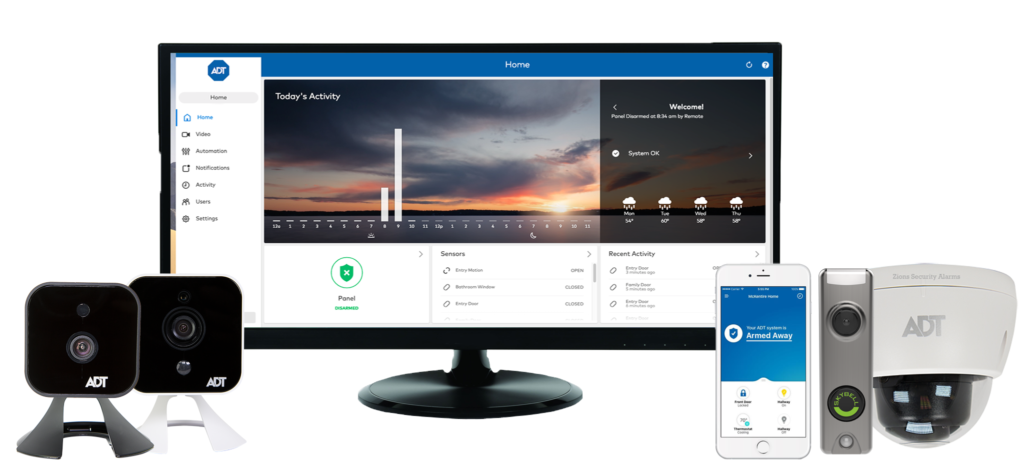 23 Mar

How to add ADT Command Cameras to the new ADT Control App

The new ADT Command Panel is out and people are getting use to the sleek new keypad and simple to use, but very intelligent ADT Control App. If you have the new ADT Panel and app and are wanting to add cameras to it these steps can help you do just that. Keep in mind you must already have at least one camera, or have video added to your service level in order to add more. But if you have the video service level already you are able to add up to 8 cameras that can record up to 6000 clips a month before you would be required to increase your video package.
ADT COMMAND COMPATIBLE CAMERAS
There are currently 8 ADT cameras you can add to the ADT Command and Control Platform. (there are also several alarm.com cameras you can add)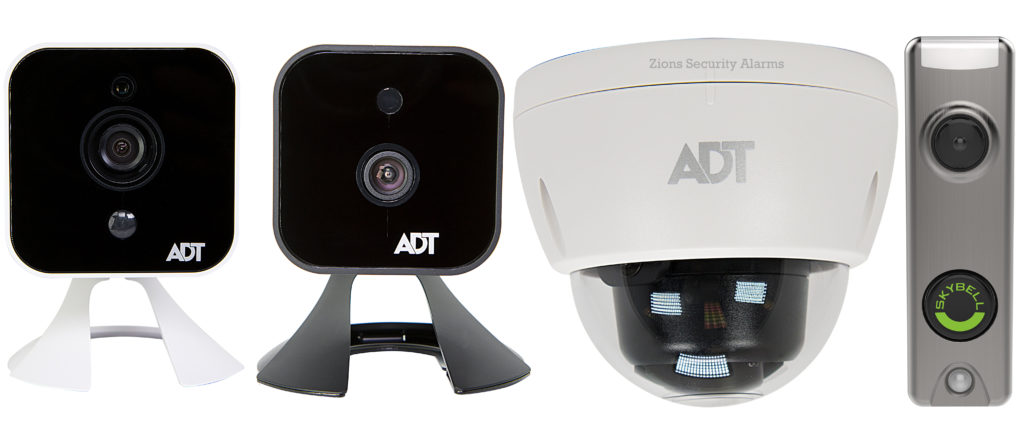 How to Add ADT Command Cameras to the new ADT Control App
You can totally add cameras to ADT Control yourself.  These are the steps you will need to follow on your end in order to add an ADT Command Camera.
Log into your control.adt.com account.
Click on Video on the left and then settings on the top right.
Then select Add video Device on the bottom. (See image)
Then it will show you the instructions and even a tutorial for every camera you could add. (see image below)
Just select the right arrow to see the ADT Command Camera tutorials. But the below steps will show you how to add them.
You need to have internet with a WiFi Router in order to do this. Also, the camera does not have to be located at the same location as the alarm panel. It just needs to be able to connect to the internet.
Plug in your camera to power (once it turns on it should alternate green/amber flashing on the led)
Second connect to the WiFi address the camera is putting out.  (the alternating flashing light means that it is in wireless access point mode, you will find a WiFi signal called "RC8326, or OC835, etc… followed by the end of its mac address)
Once you are connected to the temporary WiFi network the camera is emitting, go to the web address adtinstall.com. (This web address does not work if you are connected to the internet, just while you are connected to the cameras WiFi network while it is in AP mode)
Scan for your homes WiFi network
Enter the password so the camera can join you WiFi network.
Plug in your camera to power (once it turns on it should alternate green/amber flashing on the led)
Enter the password so the camera can join you WiFi network.
That is it, you did it! Pretty easy right?
How to add the Skybell Doorbell Camera
There are different steps if you want to add the ADT Slimline Doorbell though. If you want to add an ADT Slimline Doorbell you will need to follow these similar steps. The good news is that with this doorbell you can actually add it 100% on your own without our or ADT's help.
Remove your old doorbell. (it has to be a normal mechanical doorbell, not a digital chime one)

Install the ADT Slimline Doorbell to the existing two wires. Mounting the backplate first and then attaching the two wires. Then attaching the front part to the back plate and securing with the screw.

The doorbell should power up and alternate between green and red. (This means it is in wireless AP mode like the other ADT cameras above)

Open your ADT Control App and click on the top left menu button, you will then see "Doorbell Camera". (If you have the ADT Command Doorbell you will add it using the above steps just like the other ADT Command Cameras)

Click on that and then select "add a doorbell"

It will then walk you through the steps to enter your WiFi login info and some settings for the doorbell.  (please note that the doorbell does require 90% signal strength or better to work like it should. Very few people have his high of a WiFi signal strength outside their front door. If you have a lower signal strength it will work, but maybe have latency issues etc… You might want to replace your router with a better one, add a wireless access point, or add a range extender if you are not satisfied with its performance)
One difference with the Dome Camera:
The MDC835 Outside Dome Camera connects using WiFi like the others, but it also connects using a direct connection to the router using an ethernet cable. If you choose to install it this way all you need to do is plug it into the ethernet connector and the led will be solid green with an occasional flash. Once this is done, it can be added on the back end.
If any of the cameras do not seem to be working properly you can hold down their reset buttons for 15 seconds and it will factory reset them so you can start the process over from the beginning.
Just let us know if you have any questions and if this post has helped you.