ADT Command Overview
Introducing ADT Command, an interactive home security system specially designed to not only provide real protection for you and your family, but also really smart, really simple control of your home – and the devices that make your life easier and better. All from the company that pioneered 24/7 professional home security.
ADT Command System
ADT Command is a dynamic new panel full of features that can be specifically tailored to each customer's needs while providing the high level of Life Safety monitoring customers have come to expect from ADT. This new solution places security first (not as an add-on) in allowing Residential, Custom Home and Small Business customers to enjoy automation in their homes and businesses.
The new panel will use ADT Control to provide seamless remote interaction with the system via a smart device, tablet or personal computer. For example, ADT will allow customers to arm and disarm remotely through a smartphone. Internet is not required for basic use of the panel but is required for app-based interactive services.
ADT Command and ADT Control together are built to suit customers who are looking for advanced security and automation in one brilliant experience. For frequently asked questions view our blog post here!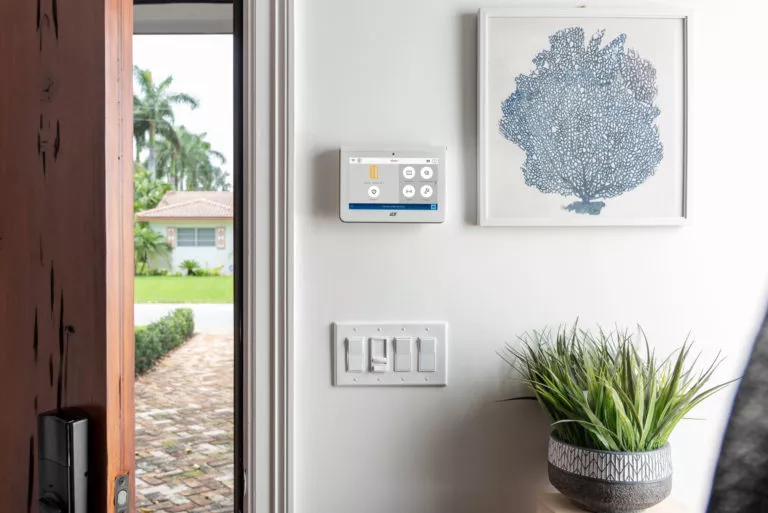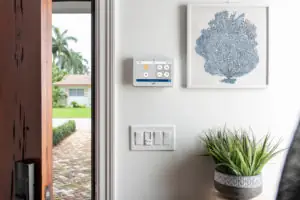 Extra Keypad Options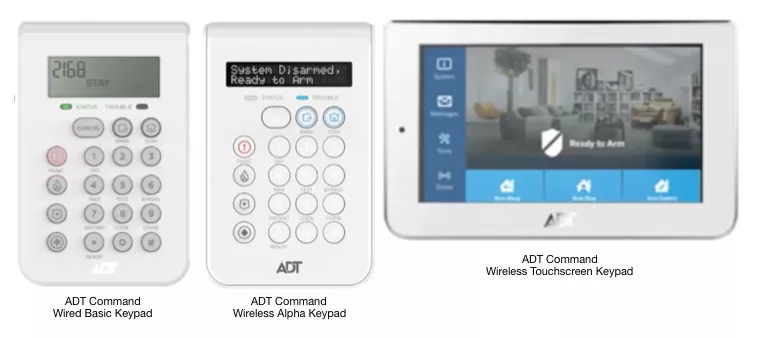 Above are three keypads for the new system. The first is the wired keypad that works only for the Hybrid version, the second two are for either system. (all wireless or the hybrid) Furthermore you can purchase these keypads and other ADT Command Compatible Products through clicking this link here. 
ADT Command Smart Security System
Command Key Features:
7″ touchscreen all-in-one
Z-wave plus
Panel Camera
Bluetooth disarming when user is close to keypad (limited to one smartphone initially)
LTE Cellular Radio with easy to swap access
Encrypted alarm sensors for added security and increased wireless range 2.5x further
Built in how to videos
Dual Path Communication for easier updating new firmware (Cell required, Wi-Fi optional)
Ability to add more than 10 wifi cameras
3 partitions
Residential or Commercial use
128 Wireless security zones
232 Z-wave devices (but a max of 5 thermostats and door locks)
8 Secondary Keypads
8 Motion Viewers (eventually after future updates)
32 keyfobs – 8 Functions on one zone
96 Users
Hybrid Version that has 200mA aux output, ethernet port, 8 hardwires zones, 2-wire smokes in zone 1, 600mA siren Output up to 2Amp, 2 trigger outputs 100mA each, and a plastic housing.
Multi language support – English, Spanish, French
Onscreen control of Z-wave Smart Home Devices
2-Way voice over cell
Crash and Smash feature
Imbedded Amazon Alexa Service (future update)
Disarm snapshots can be sent to users phone
See video on Apple Watch
Video Package includes ability to have 8 cameras and 6000 clips before additional upgrades are needed
Indoor Wireless Siren that can do chime like the keypad and show arm/disarm light
Outdoor Wireless Siren coming in May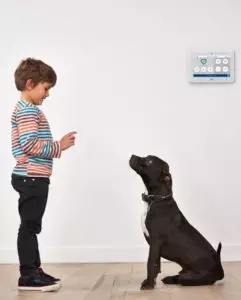 ADT Control
ADT Control is the new interactive services app from ADT. ADT Control works with the new ADT Command Panels.
The new website control.adt.com and the app called ADT Control.
The ADT Control platform is replacing ADT Pulse Platform that has been used for the last 6 years to provide interactive services for millions of ADT Customers.
The new ADT Control platform will have nearly all the features that ADT Pulse has had with addition of some new exciting ones. It will continue to help residential and small business customers to control their alarm system, locks, lights, garage doors, thermostats and watch video. The only feature that might be lost is the ability to have home view where you can put your devices on a floor-plan display. For more information see our blog post here!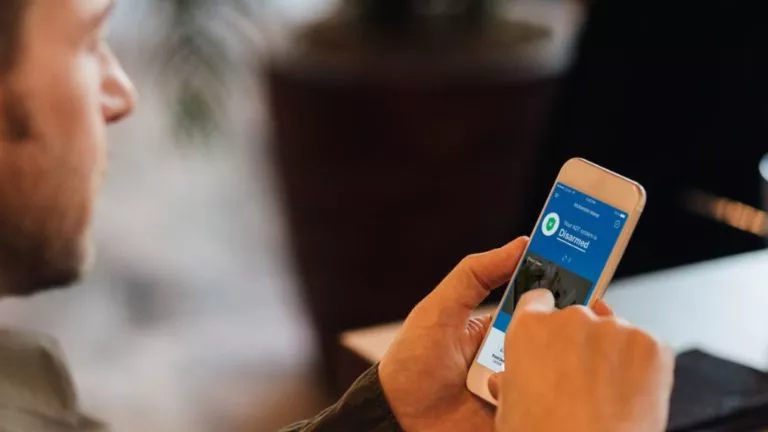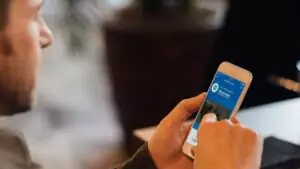 Features of the ADT Control platform:
ADT Control Cameras are viewable on Apple Watch as well as ability to control the alarm and automation
ADT Control Cameras will have a shorter "cool down" period in between recorded clips closer to 30 seconds. (The ADT Pulse Cameras had a 5 minute cool down)
Geofencing services to get reminders to arm the system, change temperature, or pause recording on cameras while customers are home.
Integration with MyQ Garage Door Controllers
Integration with Alarm.com devices
Unexpected Activity Alerts
Dawn and Dusk Features – set your lights to turn on and off with the sunrise and not have to change the times several times a day on your schedules.
Program codes for deadbolts from ADT Control website
Manage users and codes easier
Access from TV with Amazon FireTV, Amazon FireTV Stick, or 4th gen Apple TV with the downloaded app to view cameras.
Crash and Smash feature
Notifications when a zone is left open for a specified period of time
Power Outage notifications when a high percentage of users in a 5 mile radius also lose power
Multi-language support
Ability to arm in silent mode, or no delay
Lights group apart or together for easier control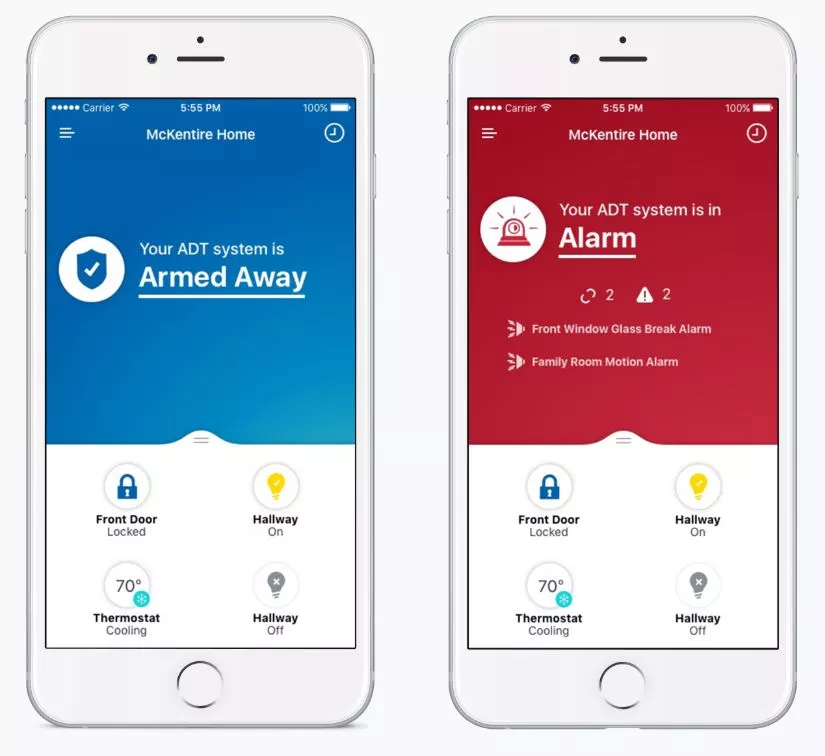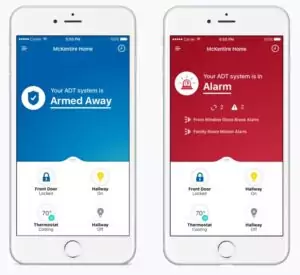 Get Your Free Quote Today
Fill out the form below and a home security specialist will contact you as soon as possible.