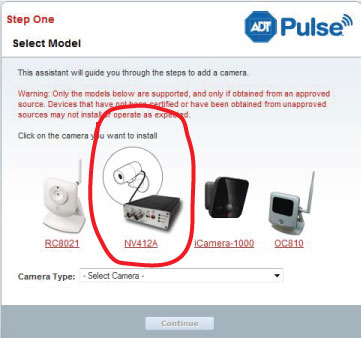 ADT Pulse NV412A Wired IP Video Server Analog Encoder is the analog to digital converter required if you want to use an analog camera on your ADT Pulse system. If you connect this to the analog camera it makes it viewable on your ADT Pulse Login. The ADT Pulse NV412A Wired IP Video Server Analog Encoder needs to be connected via ethernet to the iHub. Since the iHub only has one devices port, you will need to add the ADT Pulse Switch if you want to have more than one of these connect at a time.
There are two scenarios that you would want to use this ADT Pulse NV412A Wired IP Video Server Analog Encoder. The first is if you have an Analog camera system already and just want to be able to view 1-10 of the existing cameras on your new ADT Pulse system. This is easy because all you need is the NV412A. One for each camera. Your cameras are already installed, wired, and powered. So just install the NV412A before the DVR. Unplug the BNC cable from the DVR and plug it into the NV412A and then plug a new BNC cable from the NV412A output to the DVR input.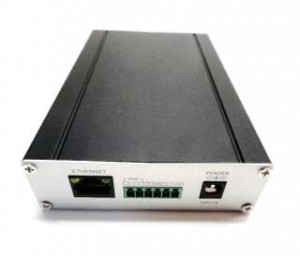 The second scenario is where there is no existing camera and we want to install a new analog camera. This requires you to run the pre-made siamese cable where you want it the camera installed first. Then mount the camera where you want it. After the wire is ran the next step is to connect the wires and then power it up. The coax cable is the video cable that needs to be connected via bnc connector to the NV412A.  The power side of the cable needs to be connected to a power supply and then plugged into power. Then your analog camera should be able to be seen from your ADT Pulse portal once you learn in the NV412A.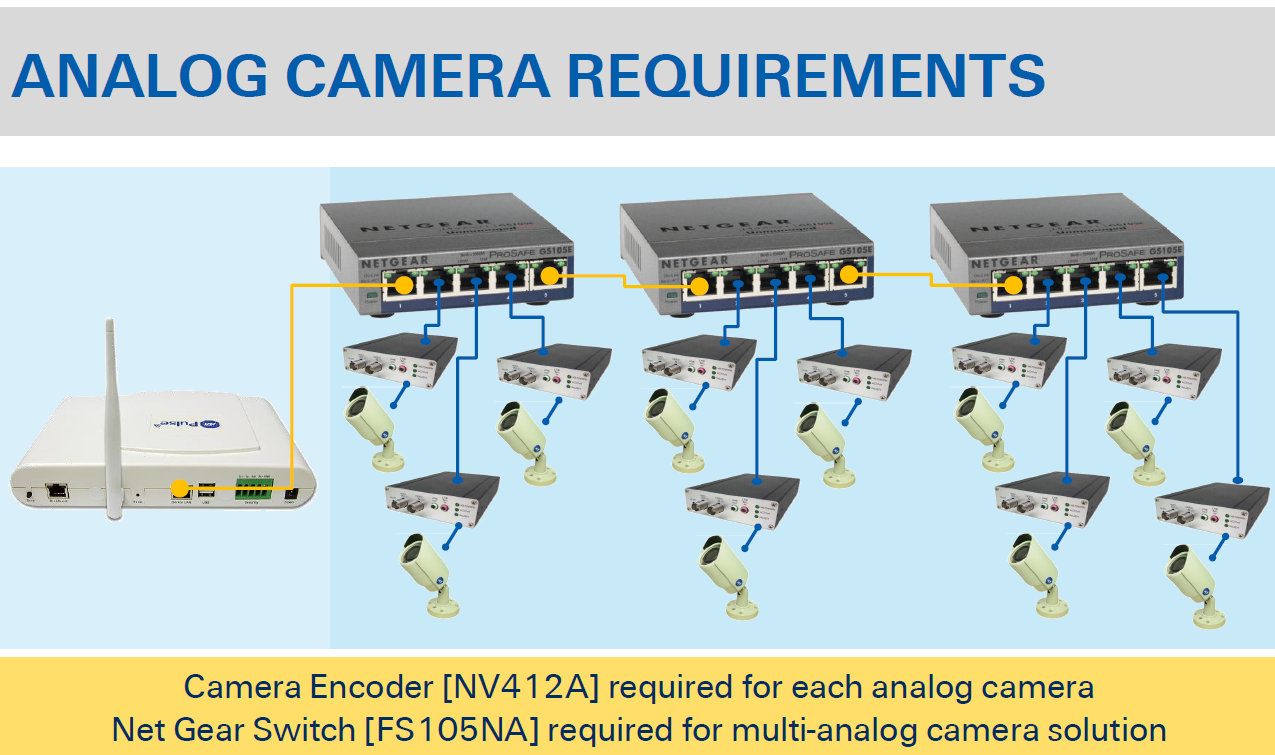 You need to have the ability to add cameras on your Pulse System first.
Make sure you see a window that says add cameras under system and then manage devices. (Just like the picture up top)