ADT Pulse 5-port Switch
This is the ADT Pulse 5-port Switch. This is needed if more than one analog camera is to be connected to the ADT Pulse iHub. It is made by Netgear. It can have 4 of the encoders hooked up to it.  Then you can hook it into the devices port on the iHub. You may need up to three of these depending on how many ADT Pulse Analog Cameras you have. As shown below if you have more than 4 cameras you will need two of these. Furthermore, if you have 7 or more analog cameras you would need 3 of these.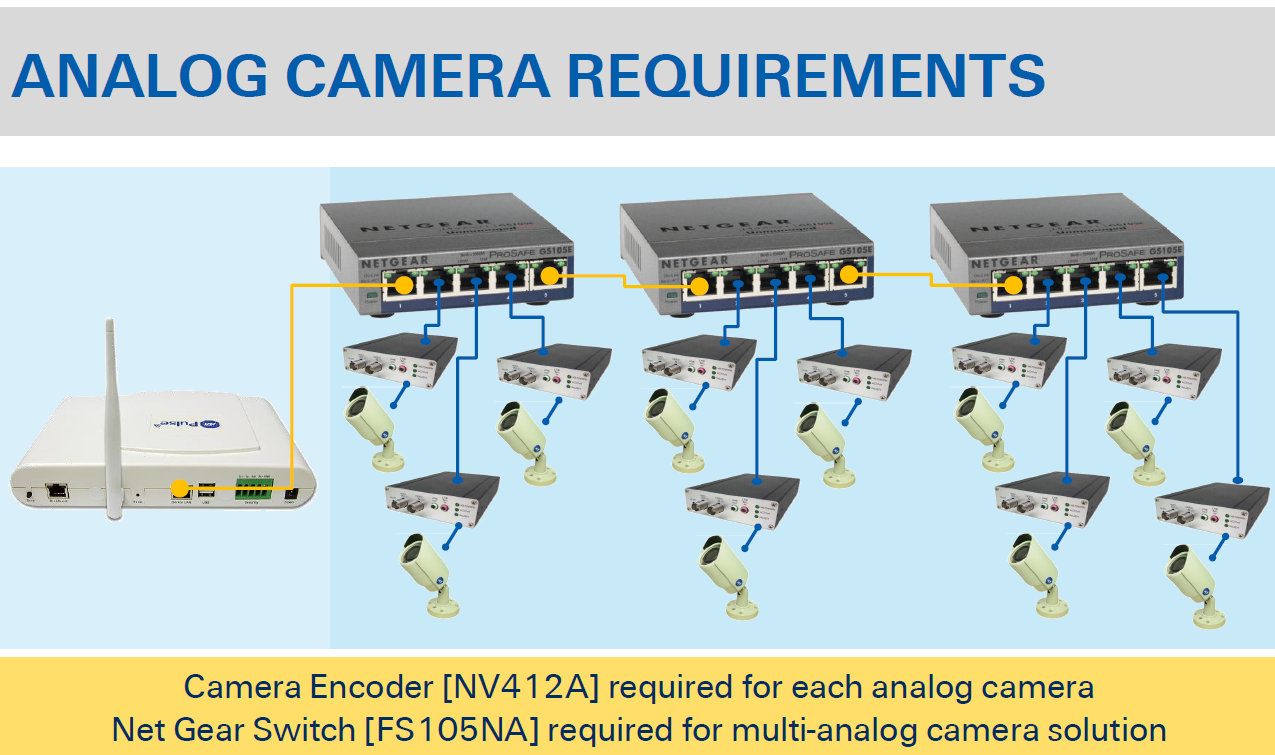 Do not confuse analog wired cameras with the wireless ADT Pulse Cameras.
You can have ten total cameras on your ADT Pulse system, and they can be a combination of wired analog and wireless cameras.  You can also have a DVR added to your wired analog cameras so that you have better recordings from those cameras.
If you are looking for more ports for a PoE switch then we have 8 port or even 16 port PoE switches making it so you don't have to buy 3 of these but if you only have 3-4 cameras this is one of your better options.
For more information on security or products visit us at our Youtube channel at this link here