Description:
The BNC Patch Cable 6FT is perfect when you just need a BNC cable to go a short distance. – This cable is great when you just need a short cable to go from a DVR to your ADT Pulse Encoder or a spot monitor.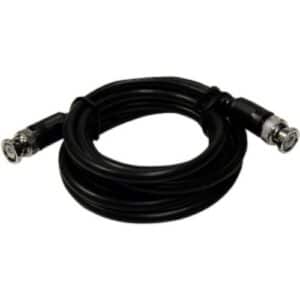 BNC Patch Cable 6FT uses could include:
Connecting your ADT Pulse Encoder to your DVR
Connecting a second DVR to the spot monitor outputs on your DVR
Also Connecting a spot monitor if your DVR has a BNC output
And additionally more…
Furthermore, each side has a female BNC connector ready to go.
BNC Twist On Connector also available here.
Further additional wire products are available here.