Sale
ADT Pulse Jasco Plug-In On/Off Appliance Module 45603WB
This ADT Pulse Jasco Plug-In On/Off Appliance Module 45603WB is the old version of the Lamp Module that is for on/off functions for lighting or appliances. It has been replaced by the new version the 45703 ADT Lamp Module. It is made for indoor use only but there is an outdoor one you can also get. These work great with all kinds of light bulbs. (Incandescent, Fluorescent, and LED)
Out of stock
Description
ADT Pulse Jasco PlugIn On/Off Appliance Module 45603WB
This ADT Pulse Jasco Plug-In On/Off Appliance Module 45603WB is the old version of the Lamp Module that is for on/off functions for lighting or appliances. It has been replaced by the new version the 45703 ADT Lamp Module. It is made for indoor use only but there is an outdoor one you can also get. These work great with all kinds of light bulbs. (Incandescent, Fluorescent, and LED)
Requirements to install the 45603WB
You must be able to add these to your ADT Pulse system already. If you do not see the menu to the lower right you will not be able to install this to your ADT Pulse system. Click System, Manage Devices, and add Lights. Then choose the "Plug-in On/Off Appliance Module".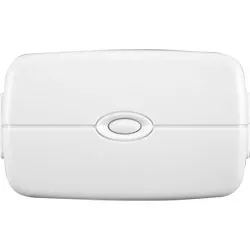 Safety
600 Watt Max and indoor use only
Uses:
Flourescent lights
Lamps
Curling Irons
Irons
Pumps
Connect to a relay to control almost anything
Other Appliances than do not exceed the maximum power ratings
Extend z-wave coverage for other ADT Pulse Devices
Wireless Mesh Technology
This lamp module increases the strength and signal for other z-wave devices you want to add to your ADT Pulse system. All z-wave devices tested to work at 65 feet through open air. The amount of walls and the type of walls reduce the distance. The more devices you add the stronger the signal and distance it will reach in the home or business.
Please check out our
YouTube
Channel for more information.
Reviews (1)