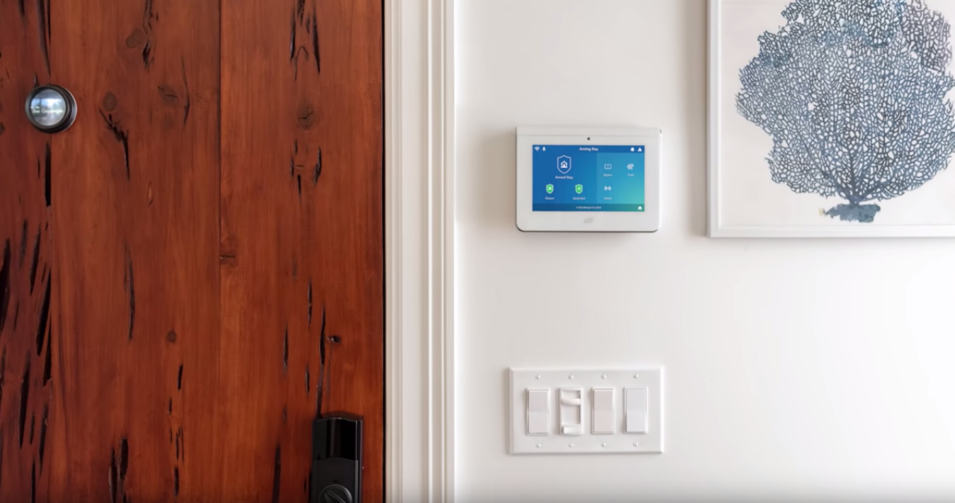 07 Jan

ADT releases new security system platform ADT Command
This weekend at CES and next week, ADT will be releasing its new security system platform called ADT Command. Sometime in the next month, ADT will start installing the new system instead of ADT Pulse.
ADT has been using ADT Pulse as its platform for the last 6 or more years. The ADT Pulse platform has several compatible alarm systems which are mainly the Safewatch Pro 3000/Vista 20P, Quick Connect/Lynx Plus, Lynx Touch, Impassa, and TSSC System.
The new ADT Command platform with have one system and one app to simplify and improve the customer experience and support from ADT.
What will happen to ADT Pulse?
Since ADT has a few million ADT Pulse customers currently, ADT Pulse will not go away, but new customers going forward will eventually not have ADT Pulse as an option anymore. ADT will continue to support its current ADT Pulse customer base even though some parts will be discontinued like their color touchscreen keypad and wall mount.
New ADT Command features
The new ADT Command system will have features similar to the Qolsys Panel 2 and Lyric Systems, but will be proprietary to ADT. It will also for the first time have a 7″ color touchscreen keypad built into the all-in-one system along with z-wave automation, bluetooth, and a panel camera. It will also use the alarm.com backbone instead of an alarmnet or icontrol infrastructure.
The new system will have some of these features that ADT Pulse has been lacking:
7″ touchscreen all-in-one
Z-wave plus
Panel Camera
Bluetooth disarming when user is close to keypad (limited to one smartphone initially)
LTE Cellular Radio with easy to swap access
Encrypted alarm sensors for added security and increased wireless range 2.5x further
Built in how to videos
Dual Path Communication for easier updating new firmware (Cell required, Wi-Fi optional)
Ability to add more than 10 wifi cameras
3 partitions
Residential or Commercial use
128 Wireless security zones
232 Z-wave devices (but a max of 5 thermostats and door locks)
8 Secondary Keypads
8 Motion Viewers (eventually after future updates)
32 keyfobs – 8 Functions on one zone
96 Users
Hybrid Version that has 200mA aux output, ethernet port, 8 hardwires zones, 2-wire smokes in zone 1, 600mA siren Output up to 2Amp, 2 trigger outputs 100mA each, and a plastic housing.
Multi language support – English, Spanish, French
Onscreen control of Z-wave Smart Home Devices
2-Way voice over cell
Crash and Smash feature
Imbedded Amazon Alexa Service (future update)
Disarm snapshots can be sent to users phone
See video on Apple Watch
Video Package includes ability to have 8 cameras and 6000 clips before additional upgrades are needed
It will be compatible with older z-wave and wireless security sensors, though it might need a module to translate.
The ADT Command is the second system that ADT has designed and engineered in the last several years with the ADT TSSC System being the first. This time it will launch an entirely new platform and app and start the sunset for ADT Pulse which will happen in the next 6-9 months. Similar to the ADT TSSC System it can only
ADT Pulse has been the most popular option with ADT since 2012 when it first launched.
The new app will be called ADT Control.