The Lynx Plus Keypad/Panel  is the newest Honeywell Lynx panel. (not including the Lynx Touch which is a more expensive model that ADT doesnt use)
If you have an older model Lynx that needs replacing, this is what you need. It will be compatible with all of your existing Honeywell wireless devices. But it would need to be programmed again and may require a technician's visit.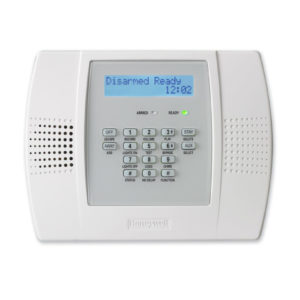 Additional Features:
The Lynx Plus Keypad/Panel is a good replacement if you want a smaller model with more features.
It is also a good idea if you have an older model and want to get rid of your landline phone. This new model can house the ADT cell radio inside of the keypad so there is not an external cellular communicator.
This model has alpha description, two way voice, built in siren, backup battery, and more.