ADT Pulse HSS301 Wall Mount Kit
$85.00
The ADT Pulse HSS301 Wall Mount Kit is perfect if you want to get your ADT Pulse Color Touchscreen HSS301 off the counter or nightstand and back on the wall. Easy to install and and use. See full description for more info.
Out of stock
Description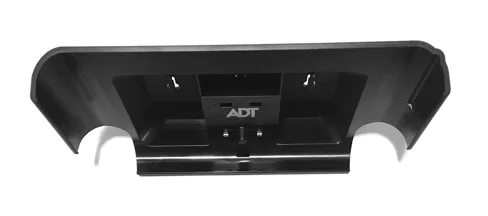 ADT Pulse HSS301 Wall Mount Kit
If you have an HSS301 ADT Pulse Color Touchscreen Keypad or if you want to buy one, this wall mount kit will allow you to mount it to the wall. Unfortunately the ADT Pulse Color Touchscreen comes only with a counter or table top solution. If you want to get it off the nightstand or counter, then you will want to get this and a piece of wire.
It is a docking station just like the desk mount, but it can be wall mounted. It also has screw terminals for the power wire so you can adjust the distance with the included power supply.
It is easy to install, you just need to strip a piece of wire, remove the back of the HSS301 Wall Mount, and then attach one end of the wire to the terminals. Then run the wire through the wall down to the outlet and pull the other end of the wire out. The included plug in transformer has two screw terminals on it where you can then connect the other end of the wire. Then you can plug it in and you have a wall mounted power cradle with no wires showing. If you do not have tools to run a wire behind the wall you might want to take a look at our tools section. You can get a wet noodle and retriever and/or a glow rod. You could also add the wire strippers if you need those to strip the ends of the wire.
ADT Pulse HSS301 Wall Mount Kit contains
Wall Mount for HSS301 Keypad
Plug in transformer to Power the Wall mount
**It does not come with wire. We highly recommend you add this wire to your purchase so you can install this easier.
ADT Pulse HSS301 Wall Mount Specifications
Measurements – H 4 x W 8 1/8 x  D 1 5/8 inches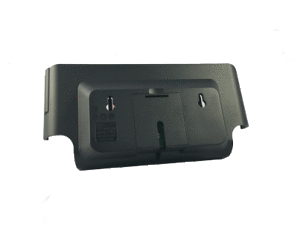 Please check out our
YouTube
Channel for more information.
Reviews (1)