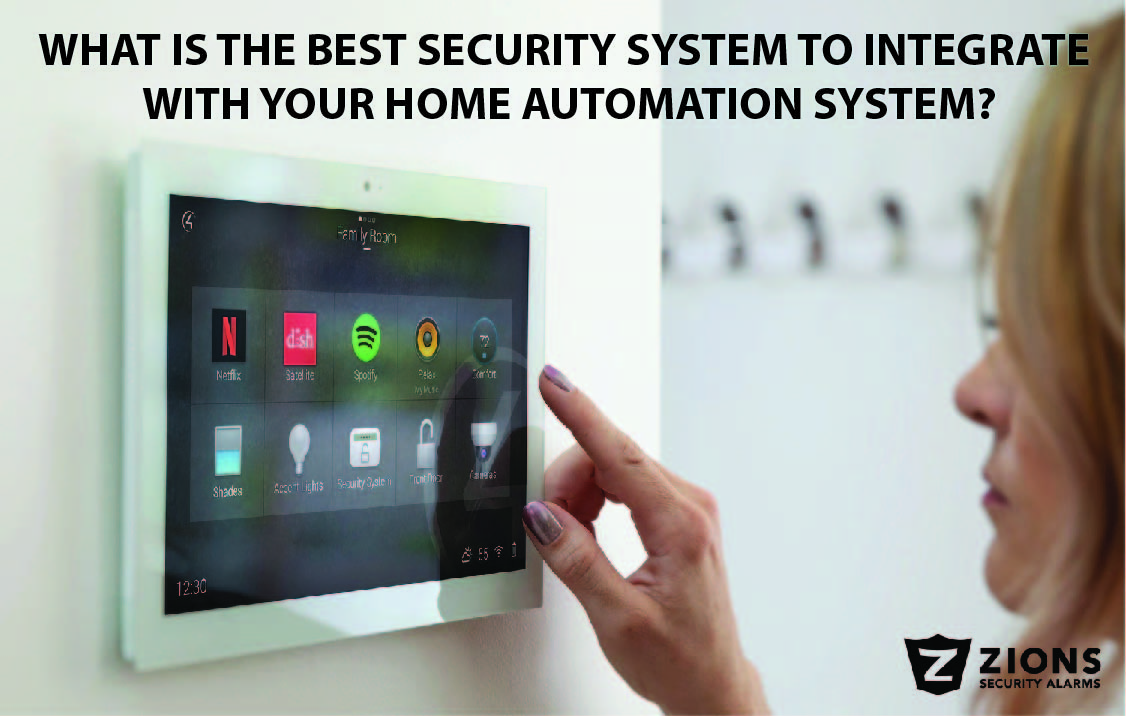 10 Jul

What is the Best Security System to Integrate with Your Home Automation System?

If you plan on having a home automation system in which you control lighting, home theater, audio, shades, cameras, etc., you may have wondered what security system is the best choice for integration. This depends primarily on the home automation platform you have chosen.

If you are installing a Control4 system you have several options. You can use the all-in-one Qolsys Panel or DSC Neo Panel if you want the latest technology that connects the security system via IP. The Qolsys system does not need any additional parts for this integration, but the DSC Neo system does need to have one of the IP Communicators. (Ip Communicator or Dual-Path Cell and IP Communicator).
You could also install legacy systems that speak to the control panel through an RS232 connection, such as Honeywell Vista, Napco, DMP, or the DSC PowerSeries. These are tried and true systems but do not have the ability to add long-range, state-of-the-art PowerG wireless devices and may or may not offer the same level of security encryption and 2-way communication with your wireless security devices. If you go with a Honeywell Vista you will need the integration module that allows the RS232 or RS422 connection. If you install the DSC Powerseries Panel then you would need its integration module also. The Concord Panel is another legacy panel that can connect to all of these systems using its integration module, but it is out of circulation now so you would not want to install one new in a home.
Having your system fully integrated with Control4 means that your alarm panel controls will exist within the Control4 system. Your Control4 interface can include either an iOs or Android devices such as a mobile phone or tablet, that is accessible when you are on the same WiFi as the Control4 system. Additionally, for a fee of $100/year Control4 offers remote viewing and control from their 4Sight app. This allows you to get notifications and control your system when you are away from the home but still on a cellular or external data network.
If you are planning on using Elan for your home automation system you can integrate it with legacy systems, such as Honeywell Vista or DSC PowerSeries, or install a 2GIG panel (GC3) that features an IP connection and 2GIG's latest technology.  Elan does not charge their customers for remote access and their app is free for users whether or not they are on the same WiFi network or outside of the home.
If you are going to be using Savant or Crestron as your home automation system, currently, these systems only integrate with legacy alarm panels through RS232, such as Honeywell Vista or DSC PowerSeries. Like Elan, neither Savant nor Crestron charges an annual fee for remote access and this is also offered for free when you download their app.
If it's important to you that your alarm panel is connected to the primary control system then you have to stay within the above parameters and choose the appropriate panel for whatever control system you have. However, if it's not important and you're OK having a second app to control your alarm panel then you can utilize either alarm.com with DSC, 2GIG, and Qolsys, ADT Control with ADT, or TotalConnect with Honeywell. Both of these interfaces offer straight home automation but do not offer the ability to integrate with audio-video. Alarm.com is the clear industry leader in comparison with Honeywell TotalConnect, offering a superior user interface and many more industry partners that it integrates with.
One advantage of keeping the alarm system separate from the control system is that if there is a problem with the control system, then your alarm system remains independently active and apart from the primary control interface. Another advantage of keeping the alarm system separate is that you will have greater control and ability to add/delete users and change codes remotely. The control platforms mainly serve as means to notify the user of events or status and to integrate the alarm panel with the other home automation features in customized scenes that may involve the other components such as shades, temperature control, lighting, door stations and audio-visual components that are typically set up by the installer who programs the system.
Hopefully, this information can help you know which security system you should plan on installing with your control and automation system so that they can integrate together if you would like. If there are any questions we can help with please contact us.