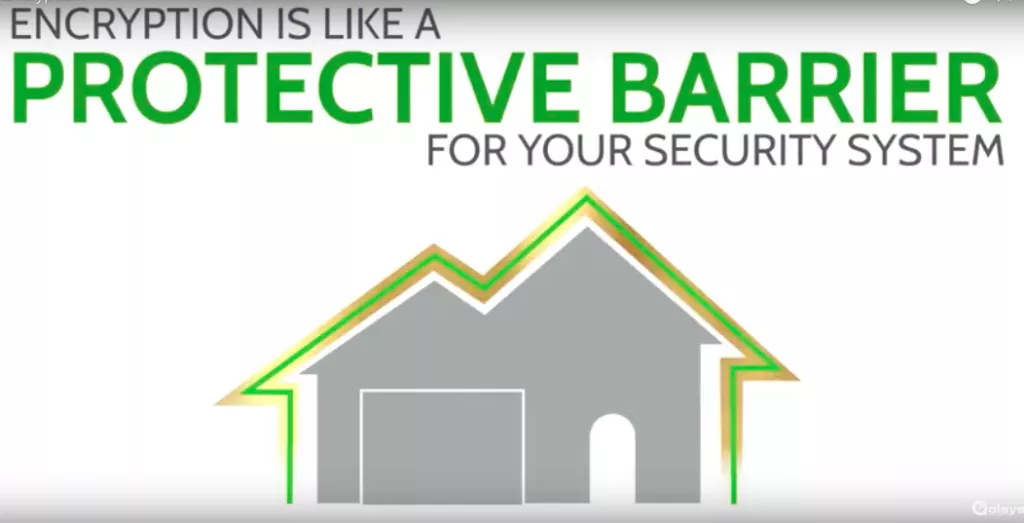 25 Aug

Encryption: What You Need to Know Today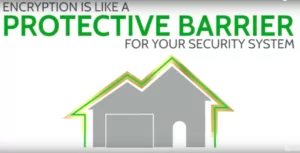 When it comes to security, you may have seen the word encryption thrown around. But what exactly does it mean, and why should you care about it?
So let's run through what encryption is and everything you need to know as a home security owner.
What is encryption?
The basic definition of encryption when it comes to technology is protecting information by converting it into a unique code in order to prevent unauthorized people from viewing or accessing it.
Basically, when you encrypt some data, you convert the information into a code, making it harder for unauthorized people to view or understand it.
Ultimately, encryption is a way to protect your private information, like passwords.
What does encryption have to do with my home security?
So, what exactly does encryption have to do with protecting your residence?
Just like there are bad people out there who want to steal your wallet, there are also people who want to gain access to your devices. Hacking is, unfortunately, becoming easier and easier as technology advances. This is especially true if companies and manufacturers don't take additional precautionary steps to protect their devices.
Most security systems now run on a wireless network, which means your devices, panels, and sensors communicate with your control panel through radio waves.
However, not all security systems are created equal.
For example, this Forbes article reports more than 300,000 American homes are susceptible to "hacks 'unfixable' SimpliSafe Alarm."
Another report by Wired.com explains that there Xfinity security systems have flaws that "open homes to thieves."
The article above states the following:
"All a thief has to do is use radio jamming equipment to block the signals that pass from a door, window, or motion sensor to the home's baseband hub, according to Tod Beardsley, security research manager for Rapid7. The system fails to recognize when communication is halted and also "fails positive" instead of alerting the homeowner to a negative condition—that is, it will continue reporting that all sensors are intact and that windows and doors are secured even if they're not, instead of warning homeowners to check the window or door."
The fact that alarm systems can be super susceptible to radio jamming and hacking by technology-savvy thieves is a little unsettling, right?
Should I panic?
Don't fret! By taking some precautions, you can make it harder for unauthorized people to access your data.
There is one easy solution I recommend to help you protect the wireless signals that alarm systems use from hackers and thieves. Are you ready?
Use security technology that encrypts the data.
That's right. Using security technology that encrypts data sent from your devices, sensors, and system will help keep you safe from hacking. 
That said, there are 3 industry leaders that come to mind right now that use encryption technology to secure their signals.
Let's check them out really quick.
Qolsys
Qolsys, a company whose name is an abbreviation for Quality of Life Systems, is one manufacturer that utilizes this encryption technology.
For example, take this Qolsys IQ Panel. Not only does it provide a wide range of features like industry-leading IoT support, a 5 Megapixel HD camera, and glass break detection, but it also uses data encryption on each radio surface to keep information safe.
Honeywell Lyric
This wireless platform utilizes 128-bit AES encryption for a high level of security. The Honeywell Lyric also offers security solutions to make protecting your home easier than ever. For example, it responds to voice commands, making it easier than ever to control your light, lock, thermostat, and video devices that run on Z-Wave technology.
Resolution Products
In addition to providing 96 encrypted wireless security zones, Resolution products, like the Helix control panel, are yet another way to help take your home security to the next level.
For example, the Helix control panel offers 96 encrypted wireless zones and allows for multiple connection options. It's also super easy to install!
Click here to check out other Resolution products here.
Stay Safe & Secure
As an ADT Authorized Dealer, Zions Security Alarms is able to offer the latest and greatest home security devices for unbeatable prices.
Zions Security Alarms also offers top of the line customer service. Don't believe me? Check out just a little bit of what their customers have to say:
"We've been using Zions for our business and home for over 4(5?) years. Didn't post a review until now because nothing has happened. In a good way. The system just works and if I ever have a question it gets handled right now." -Rodney M. (via Facebook)
"Jake with Zions was amazing to work with. He showed me a system that would work great for my home without adding a ton of extras I didn't want or need." -Joel L. (via Facebook)
Don't wait to get set up with the best security system ever for an incredible price. Visit Zions Security Alarms by clicking here.