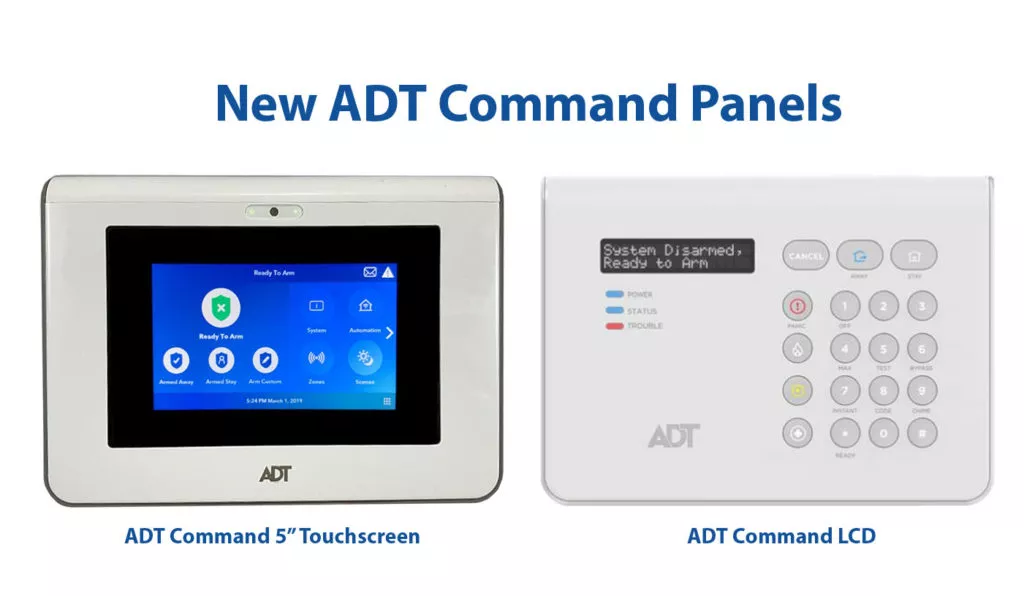 16 Aug

ADT adds two new ADT Command Panel Variations to its line up
New ADT Command Panels
ADT has now added 2 new ADT Command Panels to the Command system family. This includes the Command 5″ Touchscreen Panel and the Command LCD 2X16 Panel (coming soon).
ADT Command 5″ Touchscreen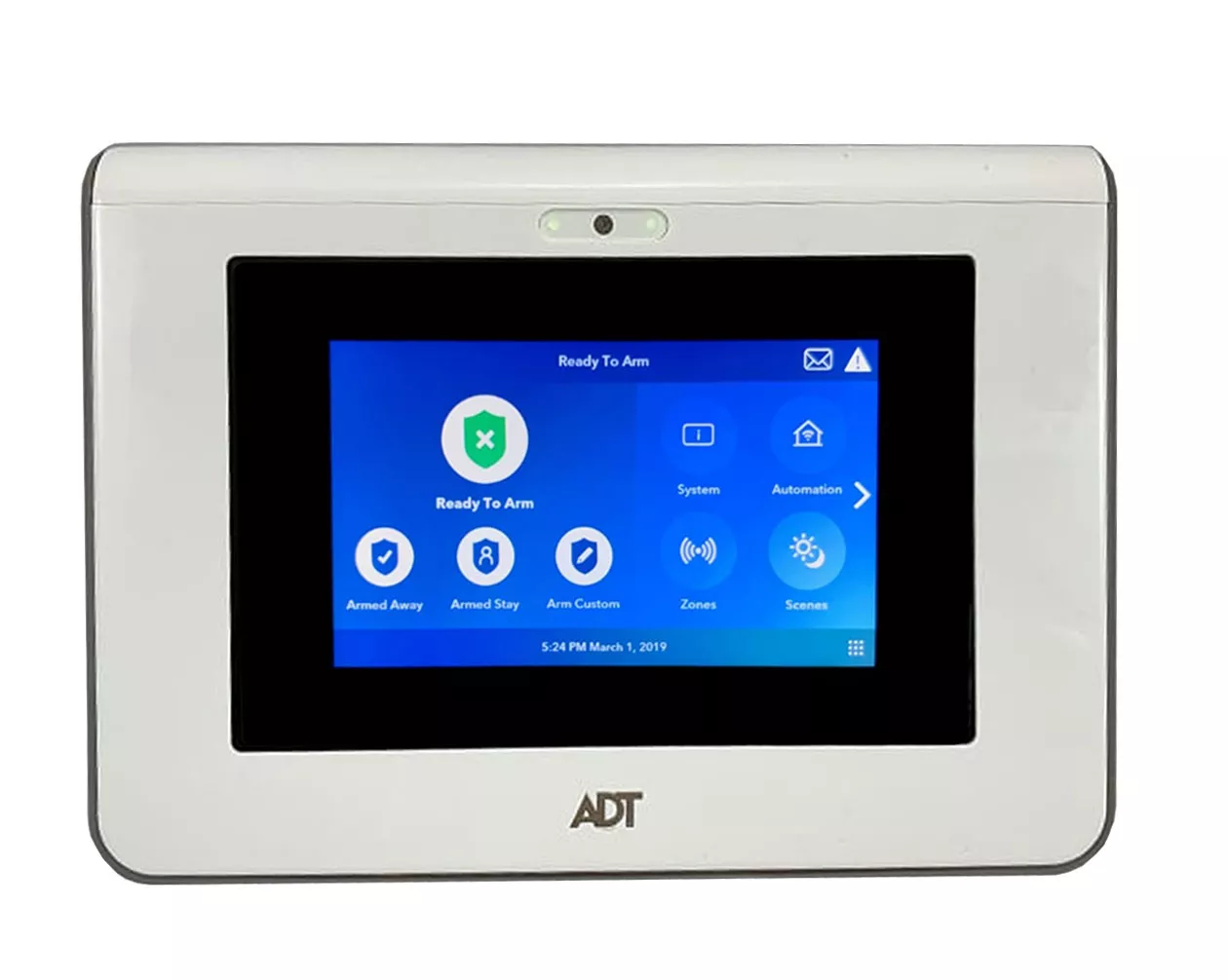 Features:
Same size as 7"ADT Command panel
Dual Communication Paths: Cellular LTE (required) + IP over Wi-Fi (optional)
Multi-language support: English, Spanish, and also French
On-screen control of Z-Wave Home Automation Devices
2-Way voice over cell: Crash-and-Smash
Embedded Amazon Voice Service: "Alexa, what's the weather?"
Local voice activated scenes: Wake up phrase – "Ok Security" Activation commands – " Home, away, sleep, or wake up"
Disarm "snapshots" to end user: End user help videos.
All the Same Menu and videos as the 7″ ADT Command Panel to adjust for the smaller 5″ screen.
ADT Command LCD:
The ADT Command LCD Touchpad Panel works similar to the ADT Hybrid Panel with aesthetic appearance as well as features. The primary difference between the LCD and the Hybrid is that the Hybrid is wired, whereas the LCD is wireless. Like the 7″ Command Panel, it also handles up to 128 wireless zones.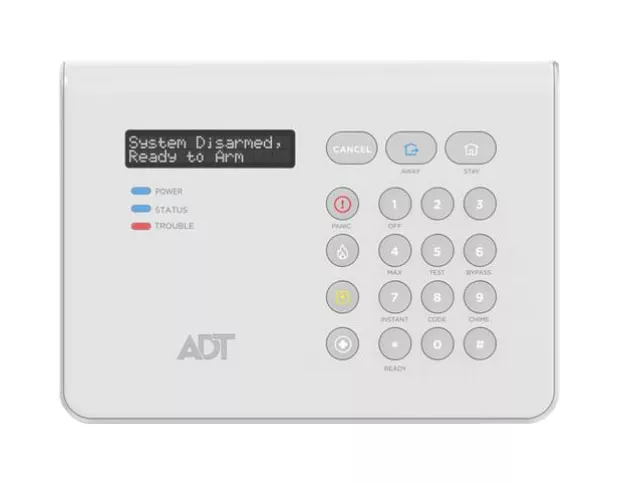 Key Features:
Same size as 7"ADT Command panel
2-line (16 characters/line) Alpha-numeric display
Same 19-Key interface as the Hybrid Touchpad Key stroke options to control; Off, Chime Tone, Chime Voice
4 volume levels
2-Way Voice
Supports up to 128 wireless zones.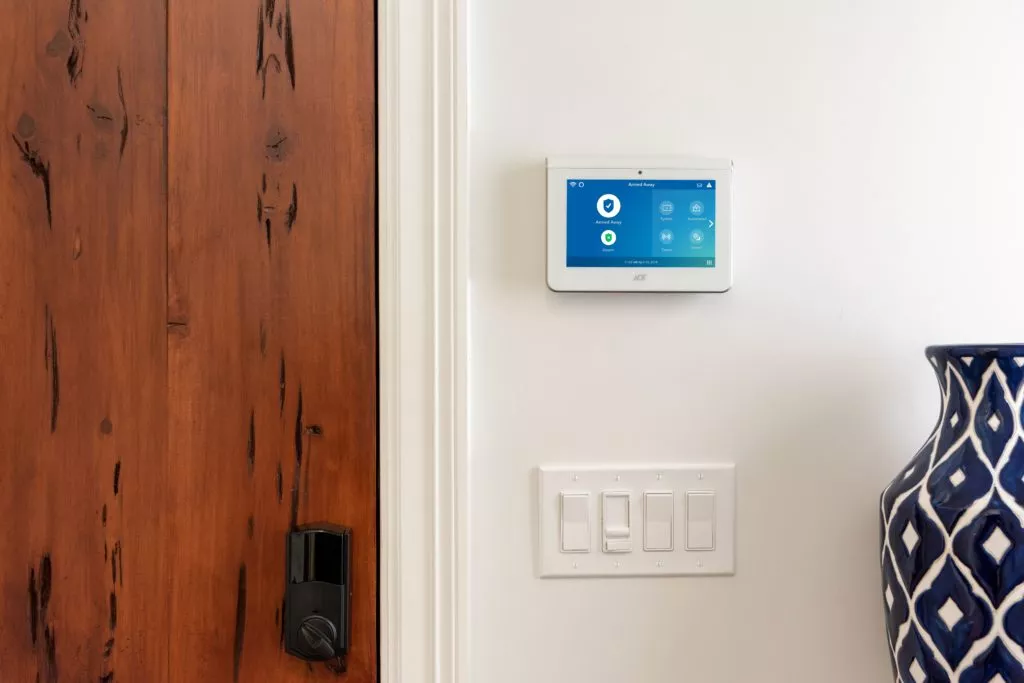 Differences from the 7″ ADT Command Panel: (does not include)
Local Controls for Z-Wave control
Back Office Push Notifications
Local Scene Activations
No Dimming
Local Wi-Fi Configuration controls (i.e. Customer cannot modify WiFi settings without tech support)
Device Finder feature as well as Alexa
Touchscreen display
Fabric covered back plate
Local Viewing of Event Log (like the command panel on the left)
Comparison Chart: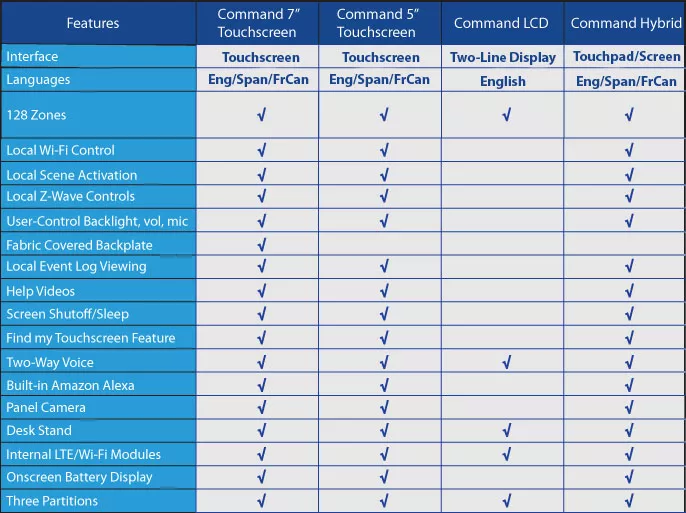 Note: Hybrid panel requires touchscreen panel to enable all features.
For additional FAQ for the command panel click here.