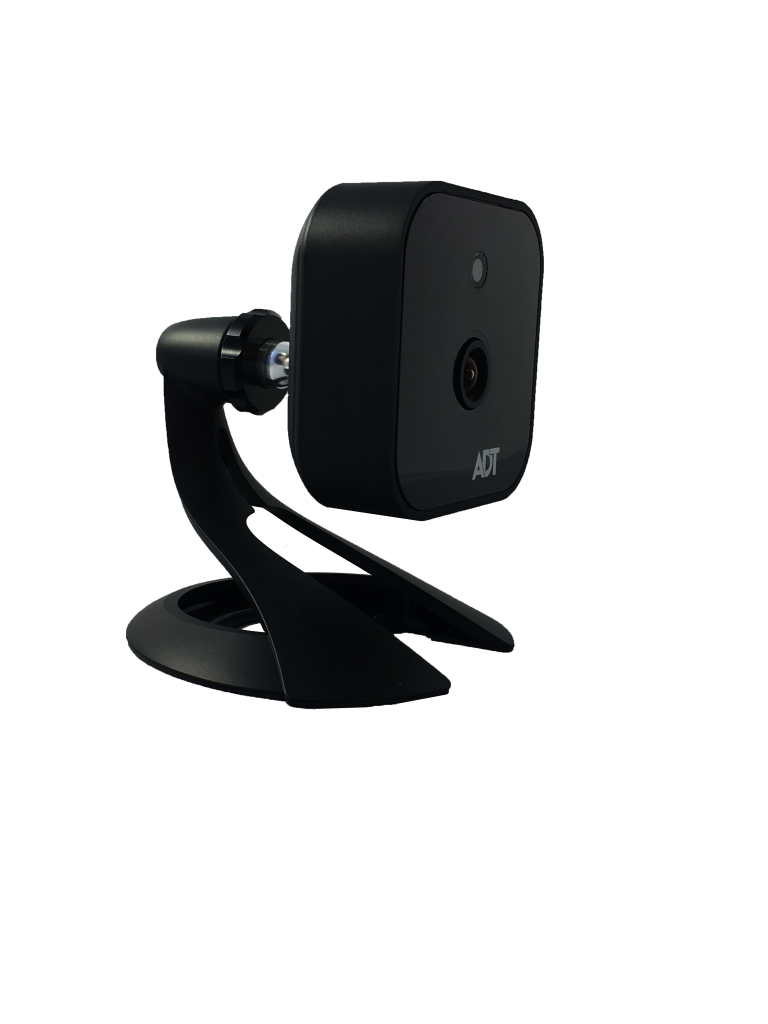 **The ADT Pulse RC8325-ADT Indoor Night HD Camera is Discontinued** The new version is located here. The wait it now over for ADT Pulse to have HD cameras with 720P resolution. It is the start of the next generation of ADT Pulse video with 90 degree angles, HD video quality, and even easier to add to the eco-system than the RC8025. It was specially designed for ADT and had a nice clean modern look that can fit into any home or business. If you are looking for the outdoor version see the oc835ADT here.
These WiFi IP Cameras appear to be very similar to the 8025 cameras but with the HD quality and a few other improvements.
They have H.264 compression and infrared and need to be plugged in just like the 8025.
They are also very easy to add if someone logs onto their ADT Pulse Portal and clicks on system, then manage devices, then cameras.
(But you need to have either the TS Base station or the black Netgear Gateway, they will not work with the old white iHub. If you have the white one please add the Gateway to your order so you can switch it out first) They do work with the new cloudlink now.
Features of the RC8235- ADT Indoor Night HD Camera
720p HD video functionality
Full 90 degree viewing angle
IR Illuminators for night viewing or low light conditions
Fully compatible with the HSS301 Touchscreen Keypad for High Definition Video streaming
Motion detection capable (a trigger for alerts or automation)
Can send video clip or image to email
Add to ADT Pulse via Wi-Fi (WPS with PIN) – no connection to the devices port needed for enrollment!
Mounting stand for bookshelf or wall-mounting – put the camera just about anywhere indoors
How to install the ADT Pulse RC8325-ADT Indoor Night HD Camera
This is the easiest ADT Pulse device to add. With the WPS button it is even easier. See the steps below and watch the video below for more info.
Plug in the ADT Pulse RC8325-ADT Indoor Night HD Camera
Log into your ADT Pulse portal on a computer
Click on the system tab and then manage devices
Choose add a camera and the WPS method
Enter the WPS pin on the back of the camera
Pulse will find and add the camera, then you just have to name it. (it might not find it if you are too far away from the base station or gateway.)
How does the 8325 compare to the 8025 camera?
This image shows a side by side comparison of the size of the camera and the appearance. The new ADT Pulse RC8325-ADT Indoor Night HD Camera is on the left and the standard definition RC8025ADT is on the right. You can see the new camera is a little smaller, but a tad thicker.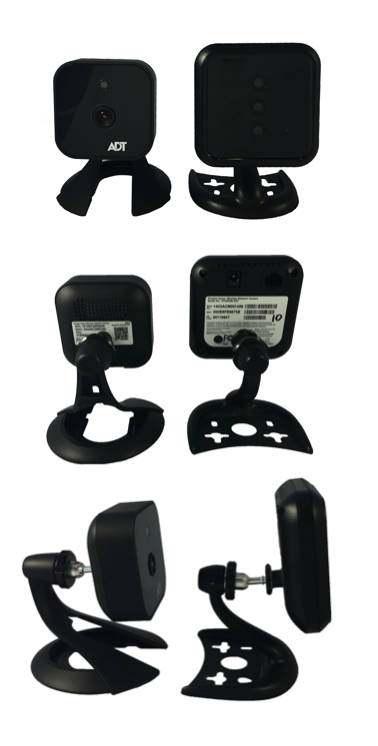 Here is video that demonstrates the difference in quality of the video recorded between the two cameras.
Additional Items you may want to add (shipping is free when order is over $200)