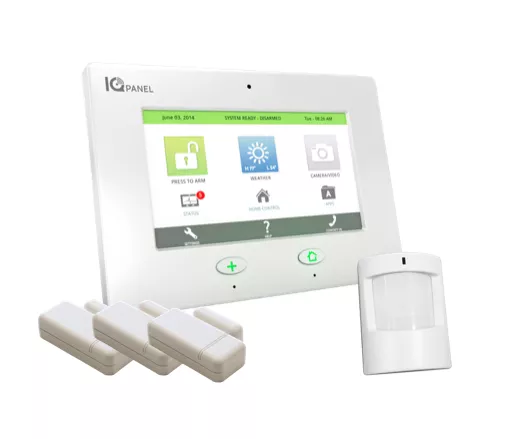 This Touchscreen Panel has been discontinued and replaced with the new Qolsys Panel 2 Kit here.
The Qolsys IQ Wireless Kit has everything you need to create a basic, expandable security system. It includes the powerful Panel, the IQ Motion, and 3 Mini Door/Window Sensors. The Panel comes with the cell radio already. It has a great value when compared to the 2GIG Go Control since it comes with a 7" touchscreen, a panel camera, and WiFi, and those are not things that come with the
2GIG Go Control
. 2GIG's new
GC3 Control Panel
does have the 7" screen and Wifi, but not a built-in
camera
.