ADT TS Keypad Transformer for Wall or Deskmount
This product is the plugin transformer for the TS keypad as part of your ADT Total Security Alarm System. This transformer is perfect if you want to make your keypad more versatile. It allows you to remove the keypad from the wall hardwires, and place it either in a single convenient location or easily more it to wherever you need it. So, if on your bedside table or work desk is where you want to keep your keypad,  the ADT TS Keypad Transformer for Wall or Deskmount is all you need.
The red and black wires need to be screwed to the back of the transformer before plugging it in.
The black wire goes to the (-) negative terminal and the red goes to the (+) positive terminal.
If you want to mount your keypad on the wall, you will need this transformer and the TS Keypad Wall Plate.
If you have a desk-mounted TS Keypad and just need to replace your transformer, this is the right replacement part. The transformer that originally came with your keypad was a model 300-05763V1 but that part number is not available for individual purchase. This is the same part, except it has wire leads that need to be screwed into the screw terminals. Both have the same 9V 2.5A power output.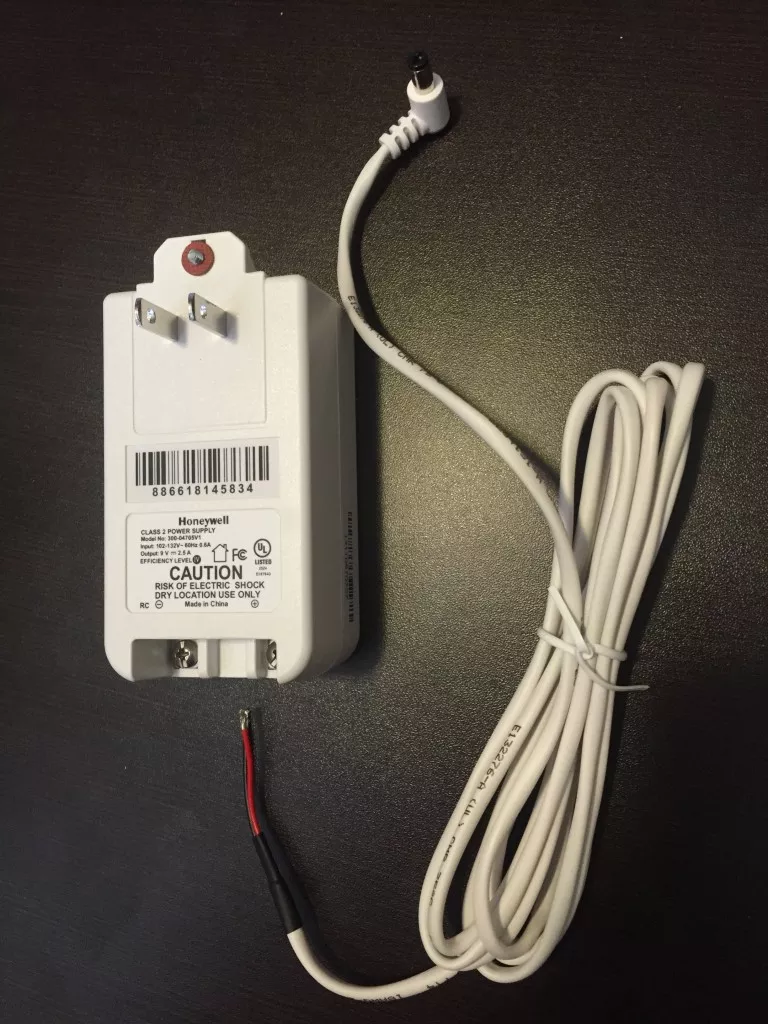 It is made by Honeywell and is a class 2 Power Supply.
Input: 102-132V 60Hz 0.6A
Output: 9 V 2.5A