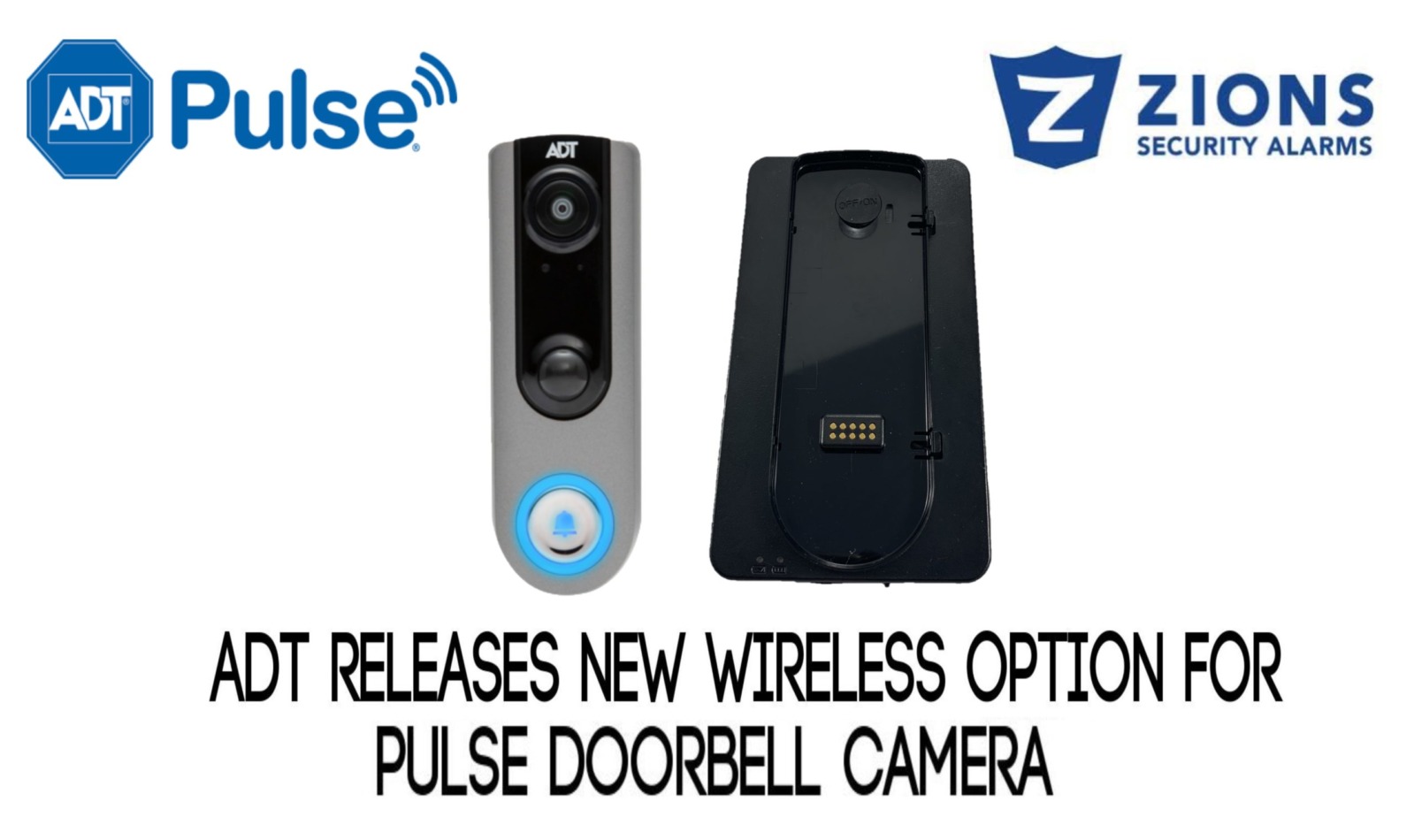 24 Jan

ADT Releases Completely Wireless Doorbell Camera Option

ADT has recently released a wireless doorbell camera option for its ADT Pulse customers, and we are very excited about the possibilities this new innovation holds.

The ADT Pulse Doorbell was released during the Fall of 2018 and was only made for hardwired doorbell installations. Thus, it limits the choices of doorbell location and makes it difficult for some homeowners to use the latest tech in home security. Now, ADT has released a Wireless ADT Pulse Doorbell Camera Battery Pack so you can power your ADT Pulse doorbell without any wires at all. This solves the issues that many homes face and makes installation a breeze!
How does it work?
Just choose which of the mounting options works best for your home or business, make sure you've charged the battery, and then mount it to the wall in the desired location.
The battery pack is 8000mAh and should last for a few months on a single charge. You can also easily remove and charge it, using the micro USB cable that comes with it.
Why is this a big deal?
This is a game-changer and a very innovative move since most video doorbells do not have a battery pack option. Congrats to ADT for getting this option to market ahead of most video doorbell providers. Until now, only Ring has had a wireless battery-powered video doorbell. But with the ADT Wireless Doorbell Camera battery pack option, we expect more exciting developments in the near future. Even Alarm.com has announced plans on releasing one later this year, but there are not any official dates yet.
Check it out and let us know what you think! Zions Security Alarms President, Jake Menke, is pretty stoked about this advancement and is looking forward to showing off the many options available with the new ADT Pulse Battery Pack on our YouTube channel.
Talk to us!
Questions? Find Zions Security Alarms on Facebook and Twitter and start a conversation!
Please note that an ADT Control wireless version is coming soon. But, until that magical day, the hardwired version for the ADT Command and Control platform will still be one of our favorites. Stay tuned for more updates on new tech and awesome home security gadgets!