ADT Utah Home Security Systems
Get your ADT Utah Home Security System today!
Call us now at 801-770-2806
Get ADT Utah Security for your home or business
ADT has been protecting homes and businesses in Utah for over 145 years. ADT knows security, monitoring, and technology. They have the most innovative and the most simple security. ADT has 6 monitoring stations around the country to ensure a quick response 24/7.
As a Zions Security customer, you can get ADT Monitoring, ADT Technology, and ADT Service for a lower cost installation.
Zions Security Alarms knows security and they know Utah
If you are searching for high quality security systems in Utah then look no further than Zions Security Alarms. We know Utah since we are in Utah. We are the best at what we do. That is why we have tons of positive reviews and that is why we are one of the only alarm companies in Utah with an A+ BBB rating.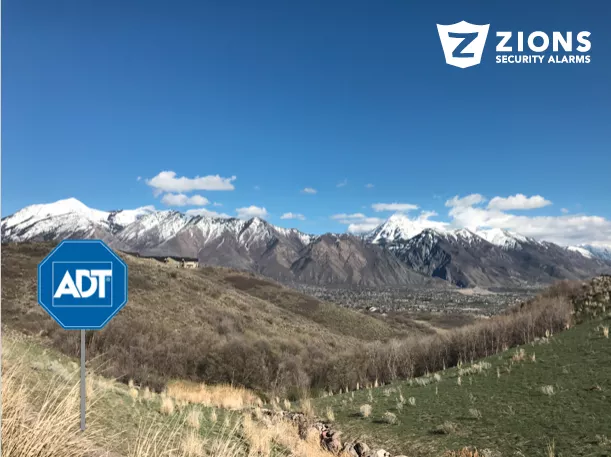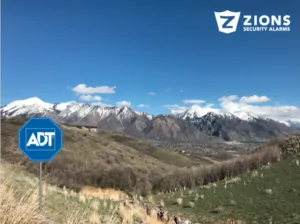 Getting a Security System is less expensive than you would think in Utah
You can have a complete security system set up in your home or business and possibly only cover the $99 installation. Monitoring plans start at only $53.99 per month! Adding additional equipment is easy and our prices are less than others. Fill out the form at the bottom of the page or call us at 801-770-2806 to receive more FREE information.
Be in control of your home or business with ADT Command
Most people have smart phones, tablets, and computers these days and they want to be in control of their home or business. If this is you then you will want ADT Command. With ADT Command you can
Turn your system on and off from any internet device
Check the status of your alarm system and receive notifications
Control lights – turn off lights that are left on or put them on a schedule
See live video or 30 second recorded clips so you know what is going on
Control the door locks – let someone in without being present
Control the thermostat – save on high energy costs when not there
For more information on security or some of our Products, you can visit our YouTube channel here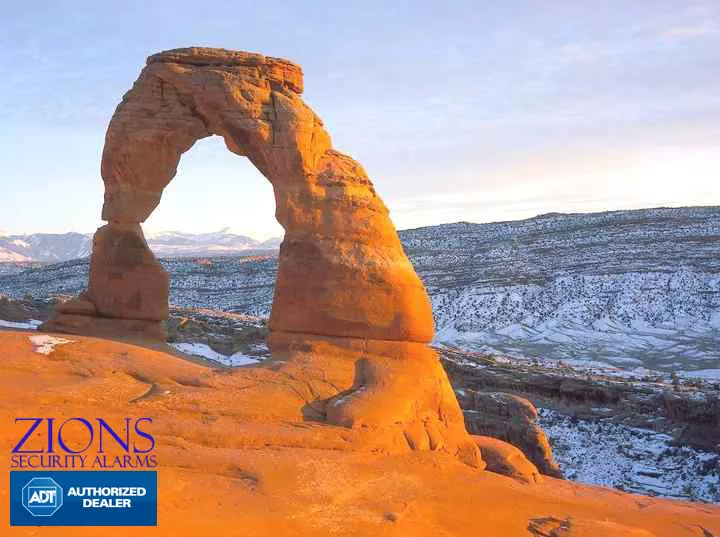 Zions Security Alarms Services all of Utah
These are some of the cities where we do most of our installs. If your city is not on this list call us and see if we can service your area.
Salt Lake County
Salt Lake City, Sandy, Draper, Riverton, West Valley City, Cottonwood Heights, South Jordan, Taylorsville, West Jordan, Murray, Midvale, Kearns, Bluffdale, Herriman, Magna, Holladay, South Salt Lake, Millcreek, Emigration Canyon
Utah County
Provo, Lehi, Springville, Spanish Fork, Orem, Alpine, Highland, Pleasant Grove, American Fork, Payson, Saratoga Springs, Eagle Mountain, Mapleton, Cedar Hills, Santaquin, Elk Ridge
Davis County
Bountiful, Layton, Kaysville, Farmington, Centerville, Clearfield, Woods Cross, North Salt Lake, Sunset, Fruit Heights
Weber County
Roy, Ogden, Hooper, Washington Terrace, Plain City, Harrisville, Farr West, Marriott-Slaterville
Washington County
St George, Washington, Ivins, Hurricane, Enterprise, La Verkin, Santa Clara, Hildale, Toquerville
Summit County
Park City, Oakley, Coalville, Kamas
Carbon County
Cache County
Logan, Nibley, Hyde Park, Richmond, Lewiston, Millville, Wellsville, River Heights
Duchesne County
Emery County
Uintah County
Iron County
Cedar City, Brian Head, Enoch, Parowan,
Kane County
Tooele County
Wasatch County
Sevier County
Grand County
Garfield County
San Juan County
Sanpete County
Manti, Mount Pleasant, Gunnison, Moroni
Millard County
Morgan County
Box Elder County
Juab County
Beaver County
Helpful Numbers and Information
Visitor Information
Ski Utah 801-534-1779
Salt Lake Chamber 801-364-3631
Utah Office of Tourism 801-538-1900
Salt Lake Convention and Visitors Bureau 801-534-4900
Car Registration
Department of Motor Vehicles 801-297-7780
Drivers License Division 801-965-4437
Utilities in Utah
Questar Gas 801-324-5111
Rocky Mountain Power 1-888-221-7070
Get Your Free Quote Today
Fill out the form below and a home security specialist will contact you as soon as possible.