What Are The Most Popular Packages?
Most people are choosing one of the options below. Particularly the ADT Pulse options where you can control the system and home from your smartphone.
Cellguard

ADT Cellular Monitoring Features

3 Door Sensors
1 Motion Detector
1 Keychain Remote
Cell Radio
Keypad
Siren
Battery Backup
Yard Sign
Decals

ADT Pulse

ADT Pulse Basic Features

3 Door Sensors
1 Motion Detector
1 Keychain Remote
Cell Radio
Keypad
Siren
Battery Backup
Yard Sign
Decals

ADT Pulse Premier

ADT Pulse Premier Features

3 Door Sensors
1 Motion Detector
1 Keychain Remote
Cell Radio
Keypad
ADT Pulse iHub
Siren
Battery Backup
Yard Sign
Decals

Starting Install Cost

$99

$99

$99

Monthly Rate

Monthly Rate

Other options available starting at $36.99/mo
that require a landline, but these are the most popular.
Go here for more monitoring options.

$44.99

$49.99

$59.99

Mobile Access

Mobile Access Features

With mobile access through ADT Pulse℠,
you control your home from the palm of your hand.
Use your smartphone to arm or disarm your system and
receive alerts through the app to notify you of intrusion,
fire, or flood. You can use as many devices as you would
like and even tablets or computers.

–

Text Alerts

Text Alert Features

Through ADT Pulse℠, you could receive alerts for a variety of events. Like:

Intrusion
Fire
Carbon Monoxide
Temperature
Flood

You can also set custom notifications to know when a door is opened or if there is motion or not motion.
Examples like your child arrives home from school, there is no motion at your mothers home,
or when a child opens a cupboard.

–

Video Surveillance

ADT Pulse Security Cameras

You can have up to 10 wireless cameras added to your ADT Pulse system. These cameras can record unlimited 30-second clips for one month when there is motion or another trigger. You can view live video to check on your home or business. There are indoor and outdoor cameras available.

–

–

Home Automation

Home Automation Features – Make your Home a Smart Home

Smart Door Locks
Smart Thermostats
Smart Lights
Scenes
Schedules
Alerts

–

–
What are people saying that have ADT? (ADT Reviews)
"My family and I feel much safer and secure now that we have a security system. We don't jump at every little noise we here at night. I would recommend this to every home owner and your homeowners insurance gives you a discount for having an alarm" Marlene C
"I chose adt because of their reputation as being the best in the business. They may not be the cheapest but the cost difference is minimal. I have had excellent customer service and the installation occurred without a hiccup. I would recommend ADT" Allen B
View our current specials on our home page. Call us at 435-275-4276 to get an estimate now. View testimonials from some of our satisfied clients. We speak English and Spanish. Check out the security equipment options we have. Review the security cameras and how affordable they are now.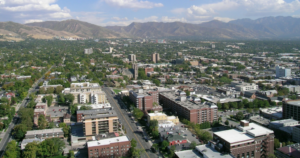 Let us help you prevent burglary or damage
Park City is a great place to live and get away, but coming home to a burglarized home or arriving to your vacation home and finding it burglarized is the last thing anyone wants to experience. Starting with the ADT Yard Sign and ADT Window Stickers we are likely to deter most would be burglars. Talk to one of our professionals today to get a custom quote for your home. We can determine the protection you need at a great price. Neighborhood scout and crimereports.com are two good places to get accurate data on the Crime data for Park City. You can see burglaries that have happened even in the last month. Call us today at 435-275-4276 for a free estimate.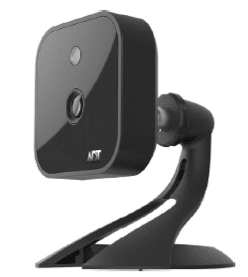 What do most people get?
Most of our new ADT customers are getting a service called ADT Pulse Including the
ADT Pulse Indoor Camera
. ADT Pulse is an option that gives you the ability to control the system from your smartphone, tablet, or other internet device. You can turn the system on and off, check status of doors or windows, and even receive email notifications for as little as $49.99/mo.
You can also upgrade to the Home Control ADT Pulse where you can see into the home with cameras, change the temperature while away, unlock a deadbolt, and even turn a light on or off. You are in total control with ADT Pulse.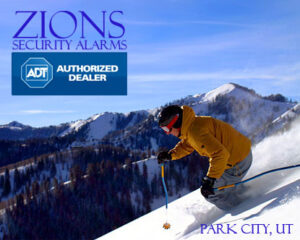 Park City Additional Facts
The Police Department in Park City does not require an alarm permit at this time, but we suggest you check with them each year to see if they have changed their policies. The emergency dispatch numbers in Park City Summit County are 435-615-5500 for police and 435-615-3500 for fire and medical.

Surrounding cities we also service include but are not limited to: Deer Valley, Jeremy Ranch, Summit, Snyderville, Kamas, Heber City, Midway, and Oakley.