Description:
If two is better than one, then 10 should be even more amazing. The Qolsys Wall Fob is small and discreet, and gives you easy access to your arming and disarming functions without compromising your home's security.
More effective than a key fob or a wallfob, this 10 button Pinpad can arm in stay or away modes, disarm your system, and even trigger an emergency panic.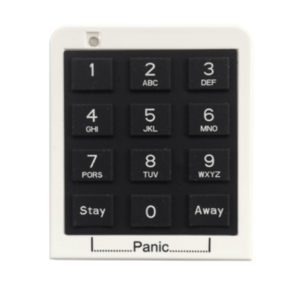 This compact device can be carried in a purse or stowed in a pocket. In addition, left in the glove compartment or mounted to a fixed location with the included adhesive strip. Making sure that you'll have access when you want it, where you want it.
Qolsys Wall Fob is programmed to operate using a single 4-digit code that can easily be changed.