This ADT TS Base Station Battery  is the replacement back up battery for your ADT TS Base Station. This system is what most of the ADT Pulse users will have going forward since it has the gateway, cellular, control panel, back up battery, and siren built into one convenient unit.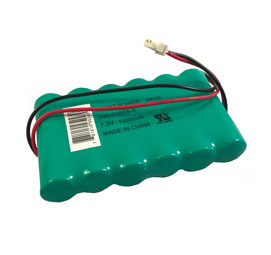 You can replace the battery yourself by removing the back cover of the base station.
Weight: 12 Oz
Capacity: 3700mAh / 26.64Wh
Volts: 7.2V
Size : 100.80 x 68.00 x 17.20mm
If this battery does not match the one you have, check out our other batteries on this page. If you cannot locate your battery on our website, please contact us and we will find the right one for you.