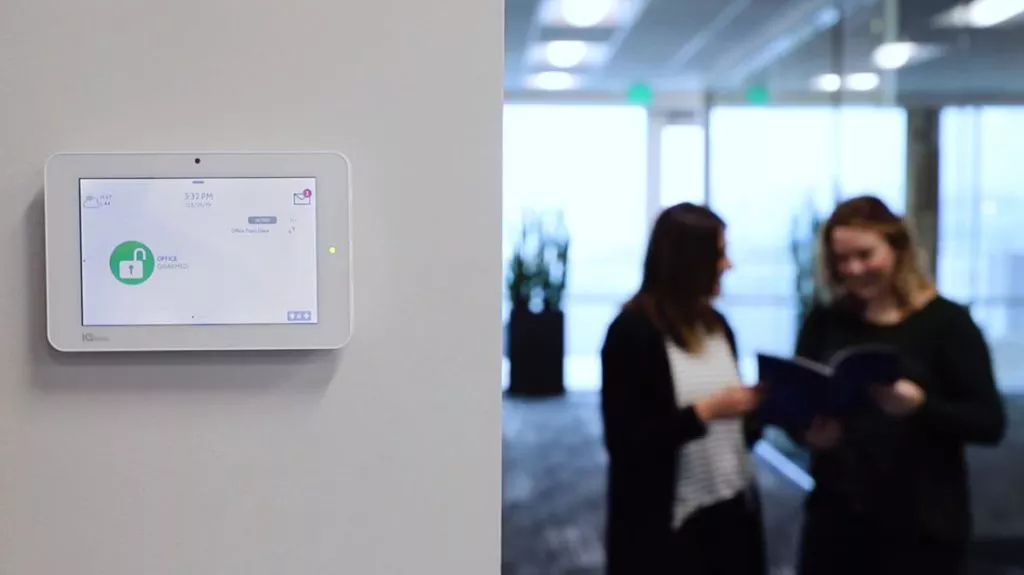 26 Apr

Commercial Wireless All-In-One Solution

The world's best residential system is now the world's best commercial system after an over-the-air software update. The IQ panel is a 7 inch HD touch screen that protects and controls your building. And now it offers a commercial wireless all-in-one solution. In a large building, take advantage of commercial grade features such as 1-4 partitions, card access, UL 1610 certification, and Power G; the world's best live security and live safety technology that can cover any building without running expensive wires or conduit. Additionally, interactive services, powered by alarm.com, provide remote access and reporting. The Qolsys IQ panel 2 is the perfect way to control your business.

Whether installing a system in a large commercial space or a small residential town home, the IQ Panel is the single best solution, combining exciting features that increase user engagement and satisfaction, industry leading range and encryption with PowerG sensors, and also the customization of partitions. So this panel is perfect for an easy wireless install to have your access control and video combined for an all-in-one simple solution from one app.

 
Some Key Features:
Supports up to 4 partitions as shown below:
Screen lock feature keeps prying eyes outside of your system.
4-6 Digit User Code Feature
Disarm photos are sent right to your mobile device, letting you know when employees open a door
Smart thermostats and lights reduce energy usage after hours and also provide easy automation
Door locks and card access help eliminate keys
UL 1610 certification
Alexa compatible
LTE & Wi-Fi Dual Path cloud connectivity for intelligent redundancy, reliability, speed, and built-in 5MP camera
Check in on cameras directly on the panel or phone
Supported by Z-Wave Plus for complete automation and control
What is Power G?
PowerG's uses revolutionary 2-way wireless communication technology designed to decrease operational costs for dealers while providing ultimate reliability for end users.  PowerG devices reliably communicate 4 times further than legacy wireless security, reducing the cost of installing additional repeaters to service commercial premises. The typical range is around 2,000 feet in open air environments.  Additionally, the wireless protocol includes Multi-channel, Frequency Hopping Spread Spectrum technology, Adaptive Transmission Power for up to eight years of battery life and 128-bit AES encryption for exceptional protection against digital attacks.