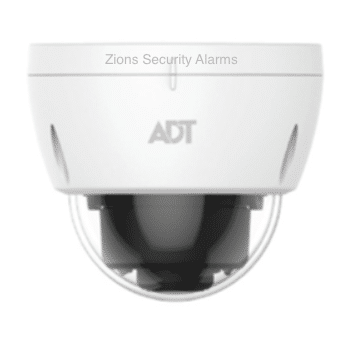 23 Feb

ADT Launches New ADT Pulse Dome Camera MDC835
Back in February, ADT launched the ADT Pulse Dome Camera MDC835, a mini dome Wifi camera that you can use indoor or outdoors. It's another ADT Pulse Camera very similar to the current ADT Pulse Outdoor Camera that's the OC835. The main difference is that it's a dome camera so it's less likely to be moved by a person, the wind, etc.
Why the dome?
ADT customers that have been wanting a dome camera can have the option. They are available to purchase in our shop here.
Since the beginning of ADT Pulse Outdoor Cameras, they have always been more of a square shape. Wired IP and HD-TVI Cameras are usually bullet or dome style, so it seems only normal to have an outdoor dome camera to have more consistency with the wired camera systems. The next step would be for ADT to also come out with a WiFi bullet camera. But let's not get too ahead of ourselves and not show appreciation for the long overdue ADT Pulse Dome Camera.
What to know about this camera
This camera is weatherproof and has 2 IR LEDs, so that you can see in the dark up to 16 ft from the camera. The motion detection range is around 35 ft. (So it can record a 30 second clip if you activate the motion recording.)
In addition, it has 720P resolution just like the OC835, and you can cut a wire to length to install it either close or far away from the transformer/power supply that it comes with.
It's also very easy to add, like the Indoor RC8325 Camera and the Outdoor OC835 Camera. It has a WPS button, so you just need to push that after entering the learn mode from your ADT Pulse Portal under System>Manage Devices.
More than likely, it won't be compatible with the old white ADT Pulse iHub. But it will be compatible with the black Netgear Gateway, the TS Base Station, and the Cloud link.