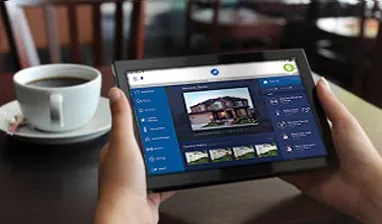 14 Nov

Why Home Automation – ADT Pulse is a Good Idea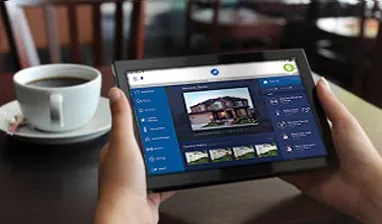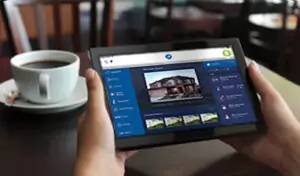 Why Home Automation – ADT Pulse is a Good Idea
Have you ever left your house for a vacation and forgot to lock your doors? This isn't a problem if you have a home automation system. While complete home automation used to be seen only in the movies, today it's becoming a reality. Imagine being able to control basic home operations when you're not even at home. What's more, home automation is not just for wealthy people as it's affordable. If you want to make your life simpler, as well as safer, here's what's involved in home automation – ADT Pulse, and why it's a good idea.
What Exactly is Home Automation?
Home automation involves using a computer, smart phone, or tablet to control particular functions in your home automatically. This process may entail scheduling and then automatically performing operations, such as security systems, door locks, garage door control, heating and air conditioning/ thermostats, water sprinklers, window coverings, lighting and other functions. Furthermore, home automations, or "smart homes" can also let homeowners  remotely control basic home operations from any location by using the internet.
Functions of a Home Automation—ADT Pulse System
Most home automation systems are constructed around a security system. However, they're capable of much more than just protecting your home. In addition to keeping your home safe from intruders, a home automation system—ADT Pulse unit can control basic home operations such as:
Lighting—Just by using an app, home lighting can be controlled. You can even schedule lights to go on and off when on vacation.
Thermostats—Because your home automation system is able to sense patterns from humans in a home, it can control your thermostat, adjusting it to the right temperature.
Deadbolts—Electronic door locks allow you to unlock or lock your deadbolts, besides make changes in authorization regarding the people who are authorized to enter your home.
Garage doors—If you forgot to shut your garage door, you can do so, remotely, when you have a home automation unit. You can even open or close your garage doors by using simple voice commands.
Pool pumps—Do you have a pool? To save costs on your energy bill, why not include your pool pumps in a smart home system.
Appliances – You can use an indoor or outdoor module to turn power on/off or even flip a relay for just about anything.
Considerations 
You don't have to have every device in your home included in your home automation system. To lower the cost, determine what you really need. For example, do you need your heater or air conditioner set at a certain temperature when you're gone, which can help you save money on energy cost? (50% of energy costs come from your thermostat, and now you can get a NEST thermostat with ADT Pulse)
Do you ever worry if you left your garage door open? Easy to check and close it if you forgot.
Do you every worry if you left a door unlocked? Now you can check and make sure.

Do you have pets that need to be fed during the day while you're at work. Incredibly, a home automation system can even feed pets with a predetermined amount of pet food. 
These are only a few ways that a smart home can make your life both safer and simpler. The possibilities are endless. For any questions regarding home automation—ADT Pulse, please call us. The most effective way to obtain ADT Monitoring is through Zion Security Alarms, which is an ADT Authorized Dealer. In addition to being of high quality, our products are also more affordable. Please contact us to learn more.