Uplink Cell Radio Description:
Out with the old and on with the new! Some of you may have been familiar with the Uplink Cell Radio that we were offering here at Alarm System Store and loved its simplicity and ease of use. Well as the cellular networks change and upgrade; new technology replaces old technology. As most of you might be aware; the 2G network will be going end of life at the end of 2015/beginning of today's and the old 2G GSM cellular communicators will no longer be a viable piece of equipment to have.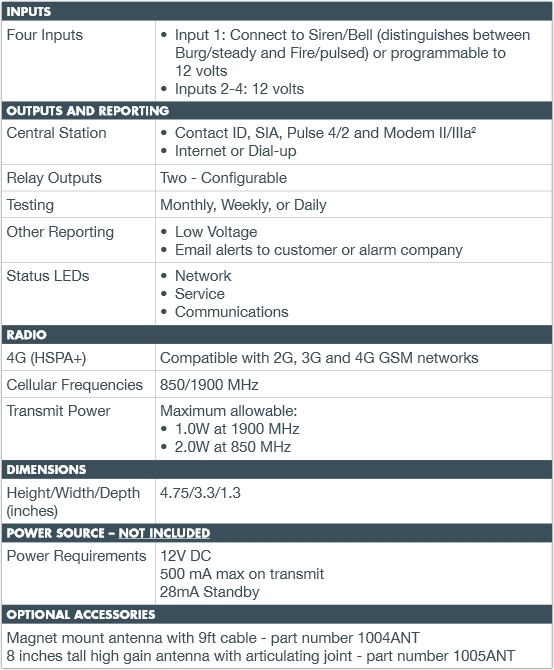 General Information:
That's where the Uplink Cell Radio comes into play. The new Uplink Cell Radio is simple to install as well as easy to setup. Just hook this into the siren outputs of your alarm system and it will send a simple signal. Signals are based on the pulse of the siren outputs. It will send a burglary or fire signal to your central station monitoring station and let them dispatch based on which one is received.
This is a 4G GSM communicator and very inexpensive. This will connect to whatever network is in your area whether it be 2G, 3G or 4G. The 2G will be null and void in the coming year but if you have 3G or 4G in your area then the 4500EZ will work for you!
Please check out our YouTube Channel for more information.