The Strobe Light is the lowest current consumption, weather-proof strobe in its class. It operates on 12V DC and also draws a low 115mA. It is made of high-impact-resistant thermoplastic to stand up to abuse. Additionally, the Strobe Light has 60,000 candle power and also has an operating life in excess of 200 hours of continuous operation.
Strobe lights work by using a flash tube, which is a type of gas-discharge lamp that produces bright flashes of light when an electric current is passed through it. The flash rate of a strobe light can be adjusted to different frequencies, which can create different effects. For example, a strobe light with a fast flash rate can create a disorienting effect, while a slower flash rate can create a more soothing or calming effect.
Strobe lights can also be used in photography and videography to freeze motion and capture action in a still image or video. In this case, the strobe light is used as a form of flash photography, providing a burst of light to illuminate a subject at a specific moment in time.
Specifications:
• Easy 2-wire connection with reverse polarity protection
• 60,000 candle power output
• 115mA current draw at 12V DC
• Two colored lead wires  provided for input power connection
• Operating life in excess of 200 hours
• Available lens colors: amber, blue, clear, red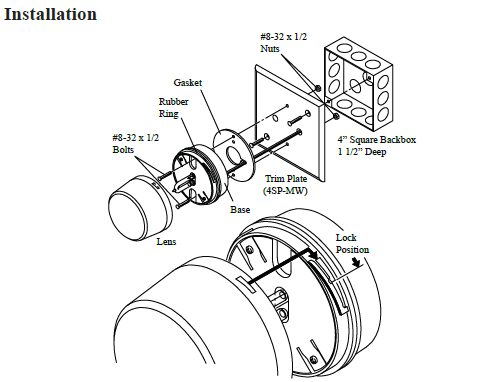 If this siren isn't what you need, check out our
other sirens
.
Please check out our
YouTube
Channel for more information.