Description:
The Qolsys IQ Remote is a secondary tablet that pairs with the IQ Panel 2 and IQ4. Not only does it provide a way to arm and disarm your IQ Panel 2 and see sensor status, but it also gives you the features you don't get in your mobile app like chimes, emergency panics, and a siren. Running on a full Android operating system the IQ Remote can be upgraded over the air as new software upgrades are released.
You can pair up to three with the IQ Panel for an identical experience in multiple rooms. Hear chimes & voices, use your security and Z-Wave lights, locks and thermostat, or trigger emergency panics from the 7″ screen. Includes a built-in camera for disarm photos, and has options for either table stand or wall mounting. The IQ Remote pairs with the IQ Panel 2 using your home or business Wi-Fi network, but in some cases can use the IQ Panel's built-in access point (If the IQ Remote is unable to reach the Wi-Fi router on its own, and the IQ Panel is in between the two to help bridge the gap)

Features:
7" touchscreen for an easy, consistent experience
Over-the-air software updates keep your IQ Remote updated with the latest features
5 MP camera with 120° viewing angle
Dual front-facing microphones
Octa-core processor
Improved Wi-Fi connectivity
Chimes mirror the IQ Panel to let you know when doors or windows open, or doorbell rings
Emergency panic (police, fire, medical) easily accessible from the home screen
Pair up to three using IQ Panel Access Point or Home Network
The IQ Remote connects with the IQ Panel 2, IQ Hub, and the newest IQ4.
Specifications:
Dimensions:4.6″H x 7.5″W x 0.8″D
Screen: Glass capacitive 800 x 480
Power Supply: Input 100-240VAC 0.3A/ Output 5V 2000mA
Speaker: 1W x1
SD Card Slot: Micro
What comes in the box?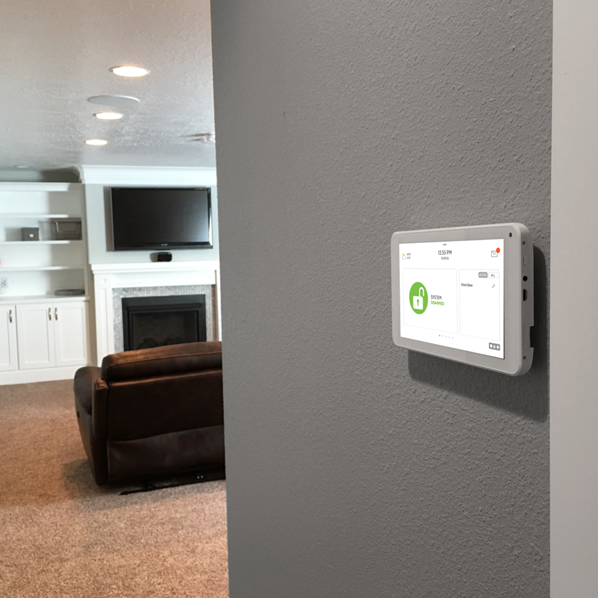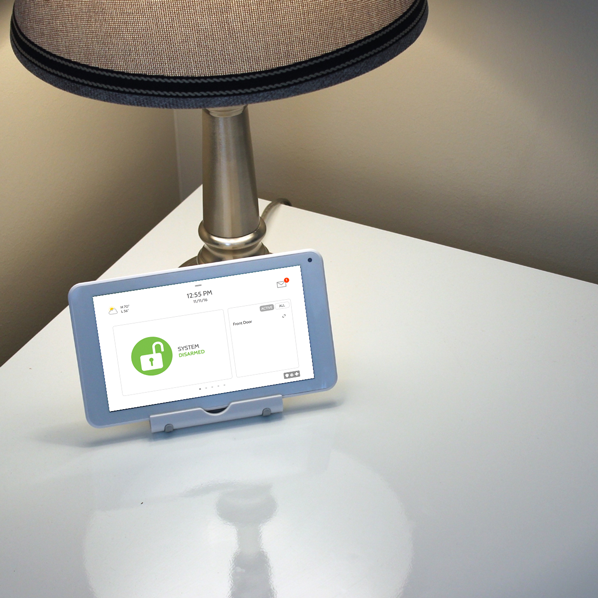 Please check out our YouTube Channel for more information.