Description of Qolsys Image Sensor:
Qolsys Image Sensor is a motion sensor with a built-in still camera. The motion sensor has a range up to 40′. Like the motion sensor, it can be installed for pet sensitivity, reducing the risk of a false alarm in homes with pets, but it also has the unique ability to take still photographs. It is compatible with the Qolsys IQ Panel.
If the alarm is triggered, the Qolsys Sensor will automatically take pictures and send them to your panel and your mobile device. You can also choose to "Peek in Now" or "Next Motion".
You need to have Alarm.com with image sensor service to enable this device.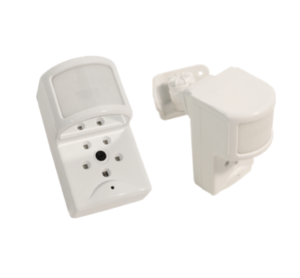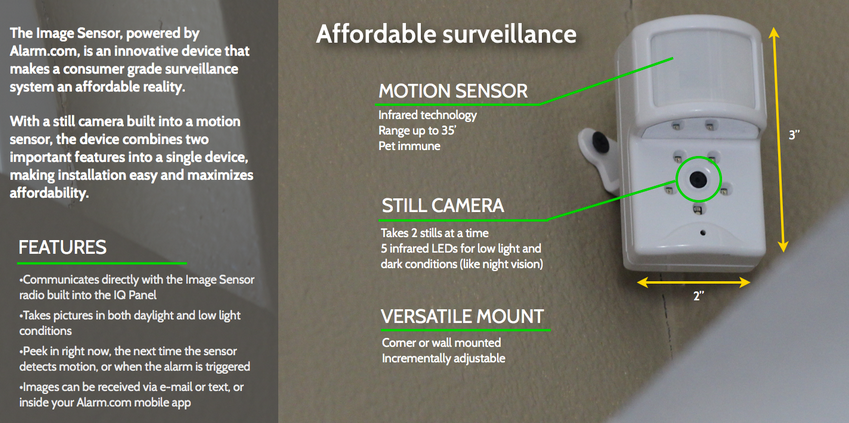 Product features:
Pair up to five Image Sensors with the radio built into the IQ Panel
Five low light emitters allow for clear photos, even in darkness
Combines motion and still images into one device, making installation easy and maximizes affordability
Peek in right now, the next time the sensor detects motion, or automatically when the alarm is triggered
Images can be received via e-mail or text, or inside your Alarm.com mobile app
The motion sensor has a range up to 40′
Pet immune up to 40 lbs
Versatile mount allows the Image Sensor in corners or wall mounted and is incrementally adjustable