Description:
Alarm.com System Enhancement Module with CDMA Cellular Communicator is the most cost-effective and comprehensive solution to migrate compatible Honeywell/ADEMCO Vista 20P and VISTA-15P panels to Alarm.com's award-winning interactive services. In addition, supporting the 3G CDMA cellular network, the SEM ensures the longest life-cycle with the most secure and reliable service. It can work with Vista Panels that are up to 10 years old. (Honeywell's Cell Radio is not even capable of delivering remote access as well as automation to panels that are more than 5 years old)
• Enable wireless reporting of alarms and other system events using Verizon's CDMA wireless (cellular) network
• Secure wireless alarm signaling and routing service operated by Alarm.com
• Configure and support installations from any browser or smartphone, using Alarm.com's familiar and easy-to-use web and mobile support tools, including the Dealer Website, AirFX™ and MobileTech
• Enable Alarm.com interactive monitoring and alerting for end users
• Integrate Z-Wave support for Alarm.com's home automation and energy management services (Control Lights, Thermostats, Garage Doors, as well as Deadbolts)
FEATURES:
Fast, Reliable & Secure Wireless Signaling
Additionally, the SEM is intended to be used as the primary communication path for alarm signaling to the central monitoring station, as a result of the CDMA network instead of a landline phone connection.
No Separate Power Supply Needed
The SEM does not require its own battery or transformer. It also runs on the control panel's AC power and backup battery sources and can function reliably for more than 24 hours during a power outage.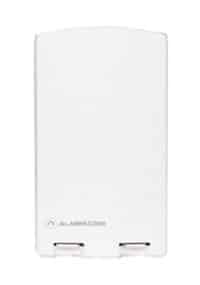 Remote Monitoring & Control via Web/Mobile:
Additionally, an operation of the SEM from the Alarm.com web and mobile interface is simple and allows system access at any time, from any location. Web features also from Alarm.com include viewing system and sensor status/history, arming and disarming the system, setting up and managing user codes, as well as creating customized e-mail and text message notifications for any type of alarm or non-alarm activity at the property.
Expansive Coverage Footprint
Alarm.com's CDMA services are available throughout the United States on Verizon's reliable nationwide network.
Home Automation & Energy Management:
Alarm.com's automation and energy management services allow remote control of Z-Wave devices through the web as well as mobile interfaces. Furthermore, rules can be created to leverage the entire system of connected devices.
Easy-to-Read Diagnostics
Furthermore, the SEM's diagnostic LEDs allow installers to monitor the connection between the control panel and the module, and between the module and the CDMA cellular network. Finally, the LEDs also indicate cellular signal strength, which is also useful when choosing the best location for the SEM as well as antenna installation.
Specifications:
Compatibility
–  Honeywell/ADEMCO Vista 15P and Vista 20P and equivalent panels
– Currently supports single-partition systems
–  At this time, the SEM does not work with AUI devices, including the Honeywell Color Touchscreen Keypad, Tuxedo Touch, and other touchscreen keypads. However, there will be an Over the Air update that will make the SEM compatible with these devices soon. For now, the SEM should not be installed on a system with an AUI device, such as a touchscreen keypad.
Power Requirements – 12 V nominal, 130 mA (continuous) 2000 mA (instantaneous peaks) maximum (from panel battery)
Cellular Network –  Duan Band CDMA/1xRTT (3G)
Panel Interfaces
–  One ECP three 2-terminal keypad bus
– 12V power and ground to panel battery
–  Ring and tip terminals
Alarm.com Module Indicators – One module/panel communication status LED, one module power LED, one automation LED, three wireless communication status LEDs
SEM Circuit Board Indicators – One LAN LED, one processor LED, one COMM fail LED
Operating Temperature – 32 to 120°F (0 to 49°C)
Storage Temperature – (-)30 to 140°F (-34 to 60°C)
Humidity –  90% relative humidity non-condensing
Enclosure Dimensions –  (L x W x D) 7.5 x 4.25 x 1.5 in. (19.05 x 11.43 x 3.81 cm)
Enclosure Color – White
Finally Case Material – High-impact, ABS plastic