2GIG Transceiver Description:
This 2GIG Transceiver is a device that communicates by sending 200ft open air range signals from your security system and receiving them. It is used for any 2GIG GC2 panel and is required if you want to use the 2GIG image sensor. Primarily enables connectivity with the 2GIG IP Bridge and the panel which adds additional devices such as the 2GIG Wireless Touchscreen Keypad. This device meant to replace your existing 345 MHz receiver. The transceiver provides a 900 MHz transceiver as well as a 345 MHz receiver. This device also picks up any signals from sensors that are 2GIG 345 MHz sensors and is fairly easy to install.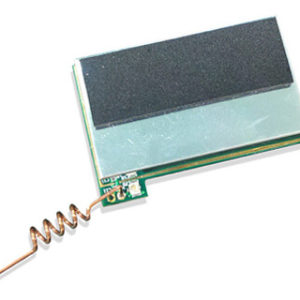 Features:
Bi-directional communications
Replaces existing 345 MHz receiver and provides both a 900 MHz transceiver and 345 MHz receiver
Simple and easy to install
Provides support for:
Legacy 345 Sensors
eSeries encrypted 345 Sensors
2GIG-TS1 Keypad
2GIG-IMAGE1
Name: 2GIG-XCVR2e-345 GC2e Transceiver 2e for eSeries Sensors and TS1, 900 MHz Transceiver and 345 MHz Receiver, Nice S.p.A., 2GIG
Category: 2GIG, Intrusion, Alarm Control Panels & Keypads, Control Panel Transceivers
UPC Code: 017082148346
Country of Origin: Malaysia. Country of origin is subject to change.
Please check out our YouTube Channel for more information.