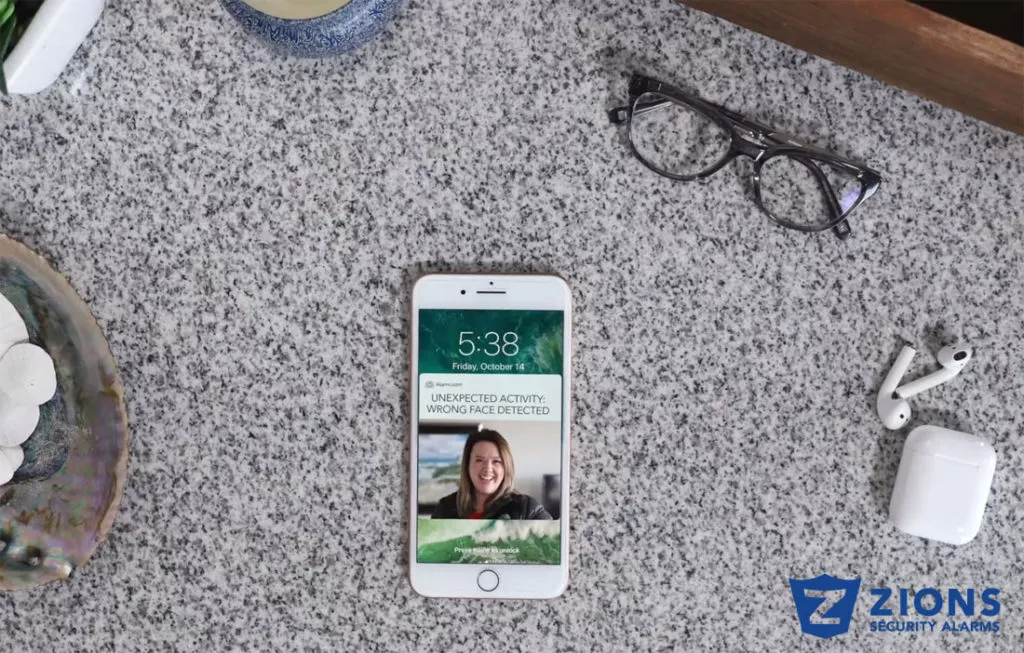 25 Jun

Security System with Facial Recognition
Facial Recognition
The new Security System with Facial Recognition feature is now available with the new Qolsys IQ Panel 2, empowers you to monitor for unauthorized code sharing and receive alerts whenever the person using a disarm code is different from the person assigned to that code. These alerts include a disarm image taken at the panel, so customers can see who accessed their home and take immediate action as needed. While it is the first of it's kind, it provides an all new level of security to your home or business.
How does facial recognition work? Facial recognition is a way of recognizing a human face through technology. A facial recognition system uses biometrics to map facial features from a photograph or video. It compares the information with a database of known faces to find a match.
We're using Face Recognition to enhance Unexpected Activity Alerts. Our technology delivers a new layer of protection by proactively alerting property owners to unexpected activity at their home or business – in this case, unauthorized user code sharing. Alarm.com's advanced AI securely analyzes images captured by the panel camera, quickly recognizes authorized users, then flags non-matches with Unexpected Activity Alerts.
How It Works
First you need to make sure that your system is connected to the Wi-Fi network and that it is up to date. Once connected you can then enable "Disarm Photos" within your Panel Settings. To do so you must Choose Settings > Advanced Settings > Installer Code (default 1111) > Installation > Camera Settings.  From here you can then enable the Disarm Photos option.  You will then need to enable the same setting through alarm.com. While logged in with Alarm.com each user must have their own user code in order for the facial recognition feature to work.
Configuration Steps:
Login to the Alarm.com website, click the Settings tab on the left, and click "Facial Recognition". This will tell the panel to start collecting data for facial recognition. However, in order to start you will first need to compile necessary images.
Collect images through having each of your users arm and disarm the system using their code to have the panel recognize them.
Once you have collected some images, go to alarm.com into settings into the Facial Recognition option. Press the blue Get Started button underneath Configuration. Then choose the user you want to configure facial recognition for. Choose the calibration option. Alarm.com will show you if there are any images to review. Go through and choose the check mark for any image that is yours. If you see any image without your face, press the X button. You will need a minimum of 10 images to enable the feature.
Once you have 10 images, you can enable Unexpected Activity for facial recognition. From Alarm.com, choose the Notifications tab. Then find the Unexpected Activity option, and make sure it is turned on. Then press the pencil on the right to edit the settings. You will see the option for Facial Recognition. Make sure you enable it for the user with at least 10 approved images. Then choose where the notifications send at the bottom of the screen. Both emails and phones for text messages also configure easily if desired. Press Save when finished.
You will then receive alerts for any unexpected activity!