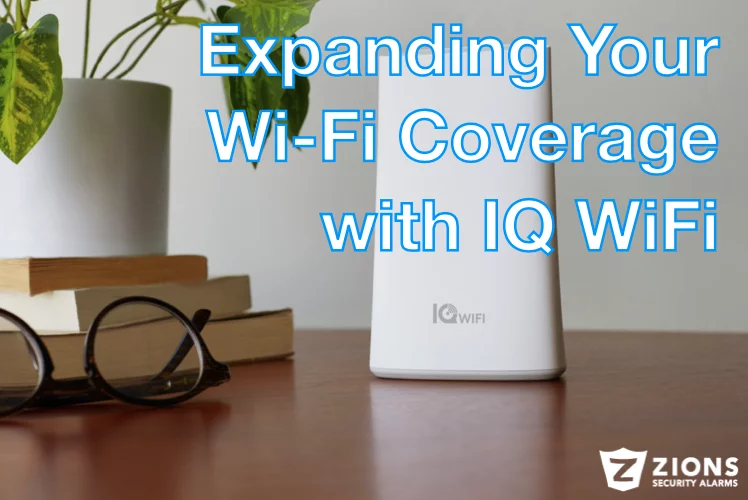 10 Sep

Expanding your Wi-fi Coverage with IQ WiFi

Every day, more homes and small offices use more Wi-Fi. From supporting gaming devices to helping security systems connect, and everything in between, so much of our lives depend on having a wireless network that delivers. In a bid to do just that, the IQ WiFi mesh Wi-Fi Router System provides more coverage for your wireless lifestyle.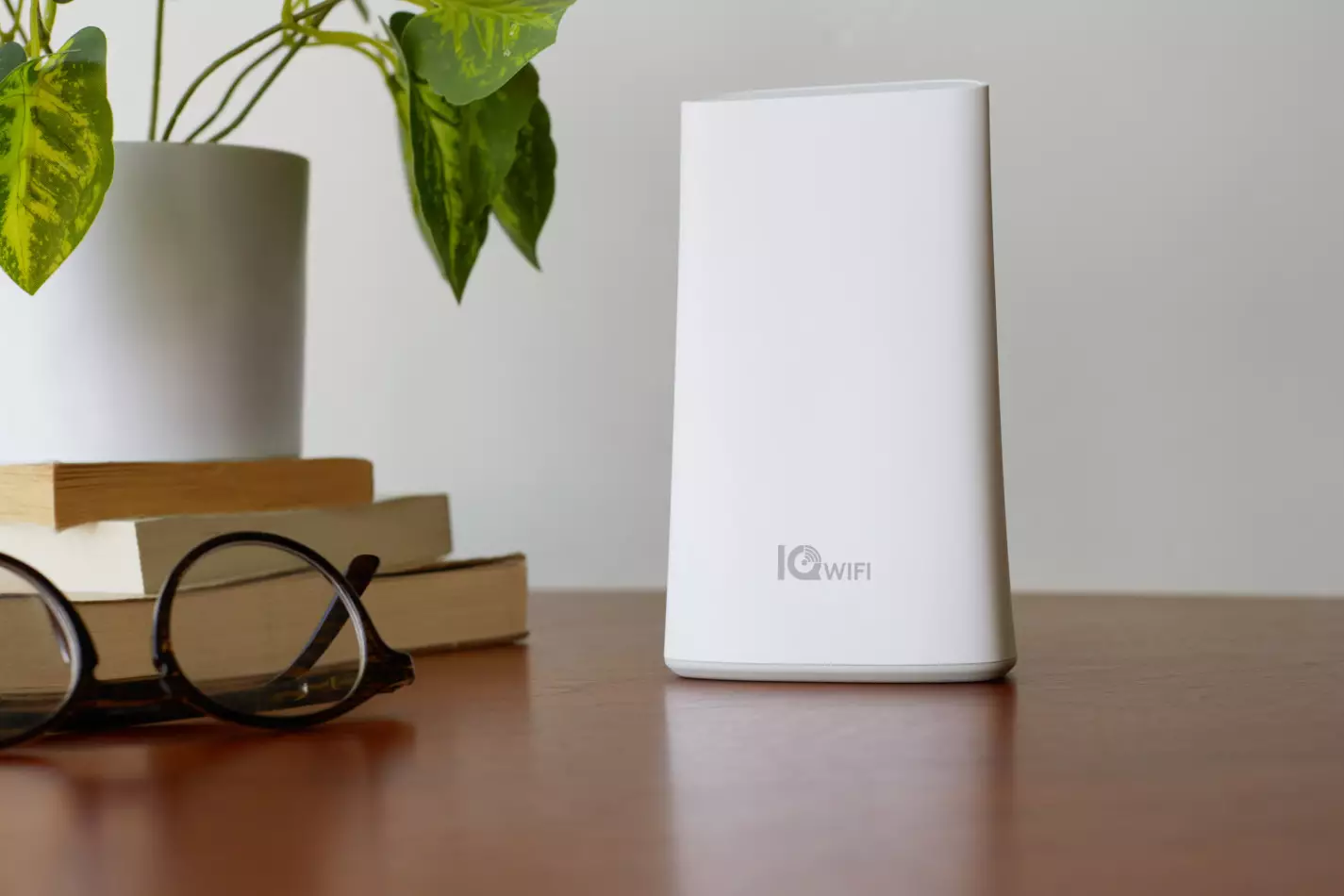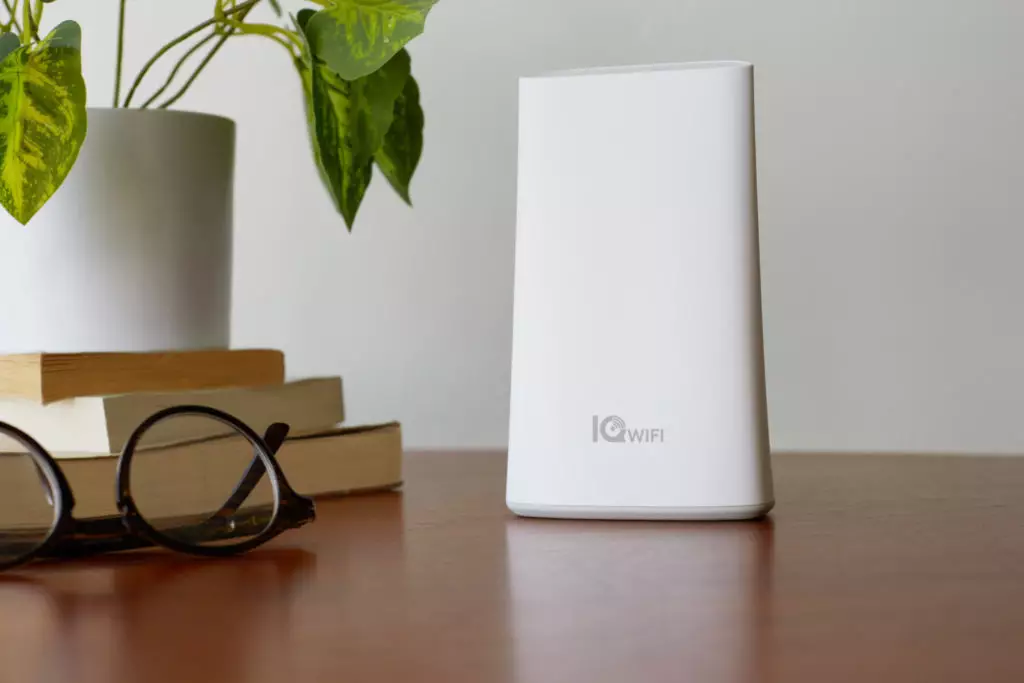 Bad Wi-Fi Coverage?
There are many situations where this product can help. Let's set the scene. You can't quite get your wireless doorbell to work. It's supposed to hook up to the internet and your phone, but it doesn't. Then, a guest shows up, and you have no idea because they only used the doorbell. However, the doorbell itself might not be causing this problem.
Or maybe you are talking on a video call through Wi-Fi with a friend of yours. Unfortunately, the call drops because you walked into one of those dead areas in your house. Calling your friend repeatedly during the course of the same conversation can frustrate anyone. Plus, it can dampen the connection you hope to foster by talking on the phone. Again, this probably isn't the device's fault.
Instead of blaming your phone or your doorbell in these situations, consider looking deeper to see if your Wi-Fi coverage is strong enough to support everything you are trying to do with it. Often times, the problem is in the WiFi coverage, not the device. But how do you increase coverage?
A Router System that does the heavy lifting.
Enter IQ WiFi from Qolsys, a system designed to make expanding your Wi-Fi coverage simple. You can use it to create a web of routers that expands your Wi-Fi to reach all of the house. This way, everything from your Wi-Fi-connected cameras to your smartphones will be able to function with a strong Wi-Fi signal. While it doesn't increase your actual internet speed, it does make the internet you already pay for work harder for you.

What's more, Qolsys has streamlined creating this web of Wi-Fi awesomeness.

For starters, everything can be managed and configured through the Color Touchscreen Keypad Qolsys IQ2 Panel, which means that set up can happen right from your pre-existing Qolsys system. For users without Qolsys products already in their homes, a web-interface allows you to configure the system from your computer. The computer interface also allows Qolsys users to access more advanced settings.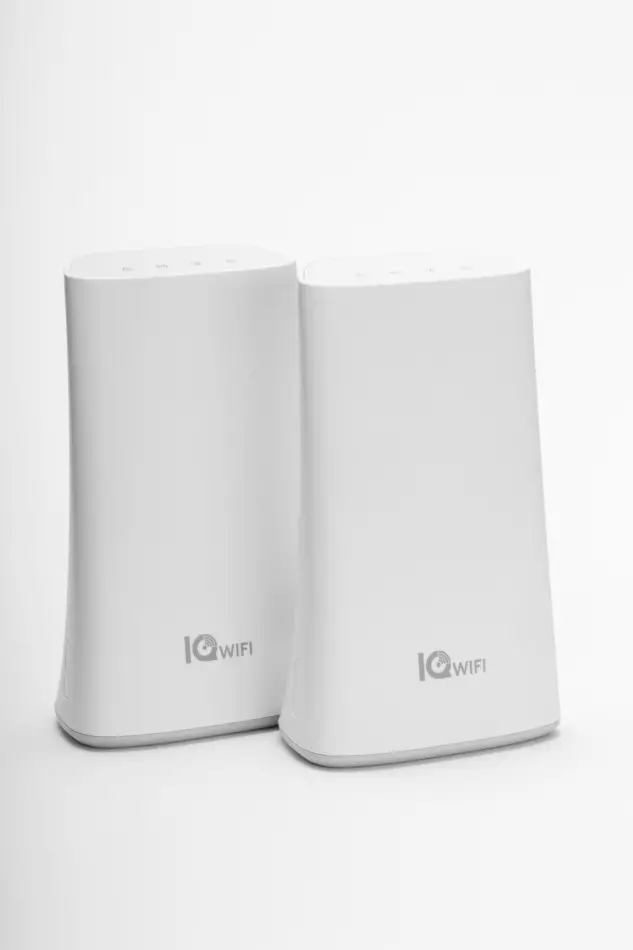 Second, you can configure up to eight routers that connect to each other automatically and work together to give great coverage. For example, if one of the routers loses power, then the system automatically connects you to the next-nearest router. This creates a smooth Wi-Fi experience even in the face of hiccups and malfunctions.
Furthermore, you aren't limited to expanding one network, you can also choose to create a parallel network. For example, you might want to give your home security devices their own network to run on while leaving the other devices on your regular network. IQ WiFi makes it possible for your wireless security devices to run as designed while still making sure that you have coverage for your other wireless activities.
Finally, while you can assign a device to a specific router in the network, the system can also automatically connect you to the nearest router. All of these cool features come down to one thing: more reliable Wi-Fi for all of your devices throughout your home or small-business.
Help Setting up
Interested in purchasing this easy-to-use system? Want to see the specifications? Check out its product page.
Have Questions? Contact us