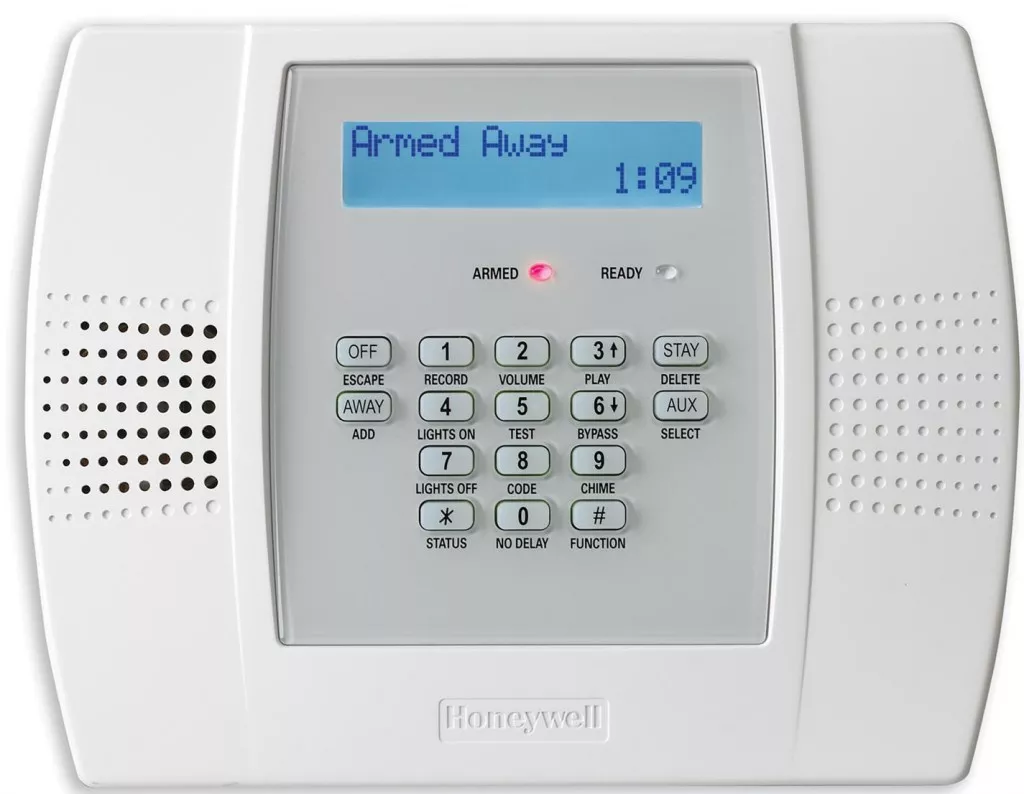 10 Oct

The Top 15 Questions about ADT Home Security Systems

We get lots of phone calls asking these questions about ADT, so we decided to do a blog post about them. No matter how good the installer does at explaining how to use the system or no matter how well the home owner listens, there are always going to be some things that you'll want to know later when you really want to change your master code. Most of these questions are going to assume that you have a Honeywell Lynx alarm system. If your question isn't on this list, please look here at the list of frequently asked questions. If it's not there, please leave a comment or contact us and we will add it to a future version perhaps.

And if you don't have an ADT Home Security System and want a quote, call us (1-800-871-2119) or go to our home page. This is an article for people that have a keypad that looks like the one below and some of the information can also be applied to safewatch pro 3000/vista panels.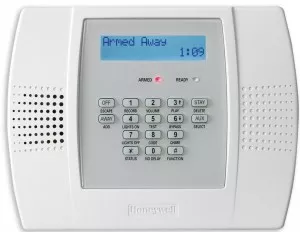 1. How do I change my master code?
Whether you have a small business and had to let someone go that had the master code or if you recently went through a divorce, there will come a time when you may have to change the master code on your alarm system. You need to type all of these numbers quickly without pausing or it won't work. First, you type your master code, then 802, then the new master code twice. Viola! It's that easy!
2. How do I add a secondary code?
If you give out a secondary code to others, you won't have to change your master code as often, if ever. Also, why not let your kids or employees pick their own special 4 digit code? To add the code, type the master code, then 803, then the code you want to add. To add another, substitute 804 for 803, or 805.
3. How do I remove a secondary code?
Repeat the same as above by typing in master code 803, then wait a few seconds to hear a beep. 03 is the user number. If you're deleting user number 04, replace the 3 with a 4. Continue deleting up until user 7 or 8 if you're having trouble deleting a secondary code.
4. How do I test my alarm system?
Call the monitoring station (ADTs is 1-800-238-2727) and let them know you want to test the system, or log onto myadt.com and put your system on test under the "my alarm" section. Then set off the alarm by either pushing a panic button(* and #), arming it, and then opening doors or any other device that causes it to go into alarm. Then call the central station back and verify they got the signals. If you don't test your alarm monthly or at least every other month, there's always a chance it's not even connected. No one wants to pay for a monitoring service when they're not even being monitored. The only way to know is for you to test it.
5. How do I arm my alarm system?
Ok, you should know this, but maybe you haven't been using your system in a while,  and you're going on a trip and want to turn over a new leaf and start arming it. There are a few ways. The first way is to push the AWAY or STAY button on your keychain remote. The second way is to hold down the AWAY or STAY button on your keypad. And the third way is to type in the code and push AWAY or STAY afterwards.
6. How do I disarm my system?
Hopefully, you know this before arming it. Push the OFF button on your keychain remote or type in your code and push OFF on the keypad.
7. How do I arm the system without the motion detector?
Arm the system in the STAY mode. This usually means that the system has armed just the doors and windows. If your motion detector is armed in the STAY mode, then you will need to Bypass it.
8. How do I BYPASS a door or window or a motion?
Some people like to sleep with a window open. The easiest way to accomplish this is to open the window and see what zone number it is on the keypad. If it's zone 05, for example, then you would want to type your code, then push 6, and then 05. After that, zone 05 is bypassed only for the duration of one arming and disarming. If you want to buy more door or window sensors, go here.
9. How do I lower the volume on my ADT security system keypad (Lynx)?
Press #, then 2, and then push 6 (the down arrow). To increase the volume, push #2 and then 3 (the up arrow). You can continue to push 3 or 6 to keep going up or down.
10. How do I turn the ringer on my keypad off (Lynx)?
The ADT Keypad called Quick Connect or Lynx has the ability to use it as a speakerphone. Push # + 2 + AUX to turn this off or to turn it back on.
11. How do I turn the chime on/off on my keypad?
Pushing # + 9 will turn the chime on or turn it off again.
12. How do I turn off the voice descriptions but keep the chime sound on?
Push # + 2 + OFF. To turn them back on, just increase the volume on the keypad.
13. How do I set the time or date?
If you haven't set the time on the Lynx system, all you need to do is push your user code + # + 63. Then it will prompt you for those changes.
14. How do I test the motion detector?
Some people are very excited about their new alarm system and want to test it. Some want to see if they can crawl real slowly and make it past the motion detector somehow. The way that a wireless motion detector works is that after something triggers it, it goes to sleep for 3-5 minutes to conserve battery power. If it didn't have this feature batteries, would need to be changed all the time instead of once every 5-10 years. So if you want to test your motion detector, make sure there has been no movement in front of it for the last five minutes. Then walk in front of it while the system is armed in the AWAY mode. Please make sure you call the central station before testing. If you want to purchase additional motion detectors, you can go here to buy them at a discount.
15. How do I change the delay time?
Some like to have lots of time to turn the alarm off when they get home and some want to have little to none. If you want to change the time it gives you to disarm the system once a door is opened, you will need to call us and schedule a technician to do it for around $200, or do a phone service call for $75 . You are not able to change the delay outside of programming.
Ok . . . if you made it through that list of the 15 most common questions, you're now an expert, right? If you still have questions, please contact us.