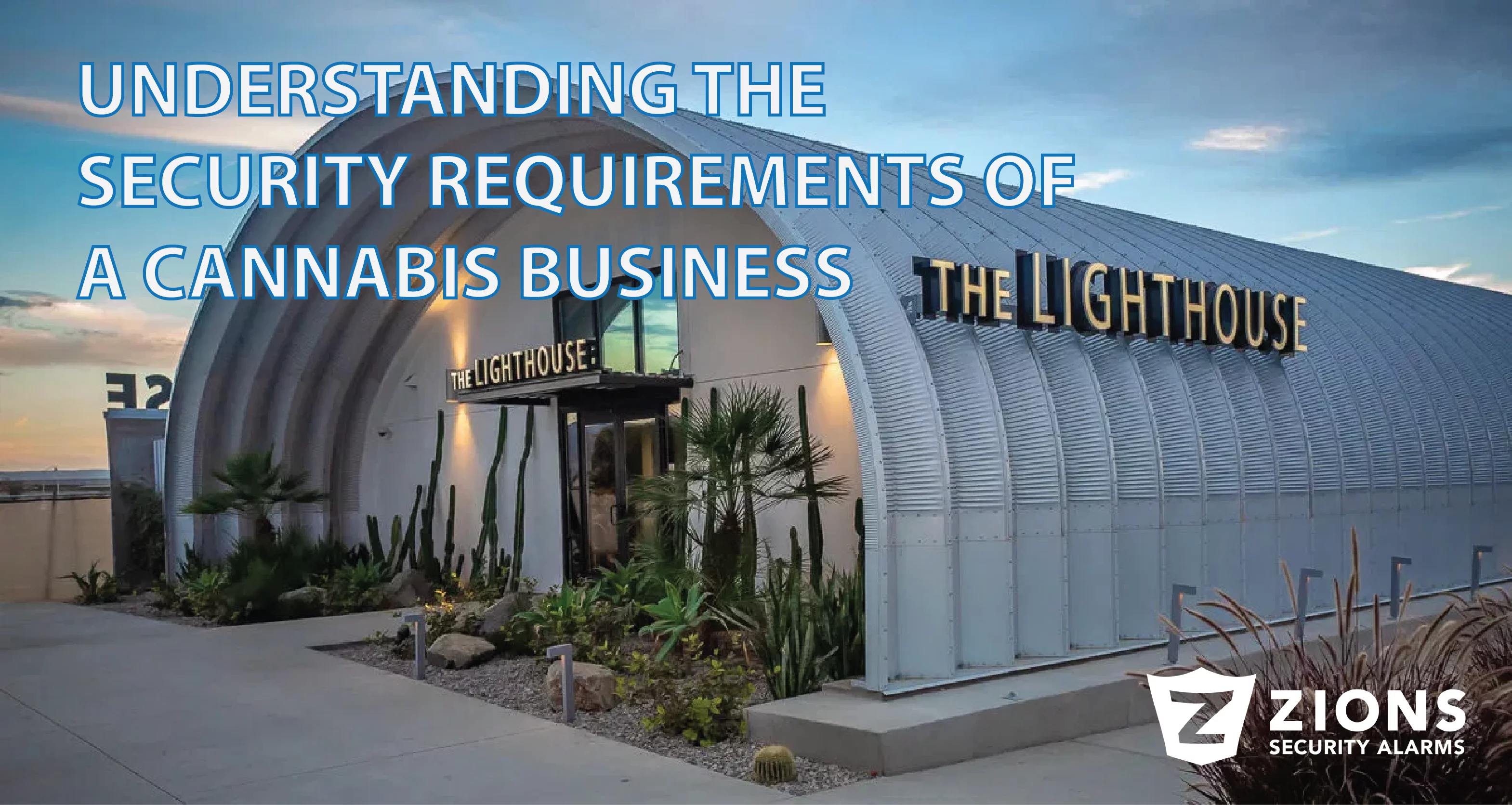 10 Feb

Understanding the Security Requirements of A Cannabis Business

Business security is an essential part of running any business, as there are few places in the world where there is no risk of getting robbed. Unfortunately, if you run a cannabis business, your security requirements are a bit more complicated.

The laws surrounding cannabis sales are quite complex, and you may be required to take certain security measures by law. Cannabis businesses also require extra security because they're attractive targets.

This article tells you some information about the security requirements of running a cannabis business.
The Federal Level
As you're probably aware, there are no laws regulating cannabis security on the federal level. This is because there are no federal laws specifically regarding the legality of cannabis.
This is problematic as it means all of the laws are created at the state level. This means that you need to be aware of what the security requirements are at the state level. Information you read online may not necessarily apply to your business.
Common Security System State Compliance Rules
It's well beyond the scope of this article to list the security rules for every state. Here are a few of the most common rules you should be aware of:
First, you may need to have building access control to prevent any unauthorized people from getting anywhere near your cannabis. You also need documentation describing your security equipment and security practices.
Appropriate regulatory agencies need to be contacted in the case of a security breach. In some states (such as California), this needs to be done within 24 hours.
Licensed cannabis businesses need to have video surveillance that records at a minimum resolution of 1280×720 pixels. This video should clearly show any area where cannabis is handled.
If you're running a storefront business, you will need to have security staff on location. Also, there needs to be a working alarm system on the premises.
Finally, The storage system needs to be secured. In some cases, it needs to be linked up to the alarm system. A good security company can put together a system that will provide you with text, email, or push notifications in the event of a security breach.
Here are some webpages to help you know the rules in different states. California Colorado
Key Differences in Cannabis Business Security
With regards to cannabis security, there are 3 key differences in comparison to conventional businesses. First, you need to have a more comprehensive security system. You'll need video cameras as well as automated security alert systems in place. Many states require you to maintain recordings for a long time.
Second, you'll need to pay specific attention to building access control – only authorized people should be able to get access to the building.
Lastly, you'll need to do more system documentation than other businesses need to.
Get the Right Security System to Protect Your Assets
Creating a security system that complies with your state's cannabis regulations can be a challenge. One way to make sure you're complying is to work with a professional security company.
If you're looking for a great security company to help with your cannabis business security, take a look at our services page and see some of the security services we offer.
With our help, you can lock down your cannabis business without falling foul of any of the complicated regulations.
For more information on security or some of our products you can visit our YouTube channel here