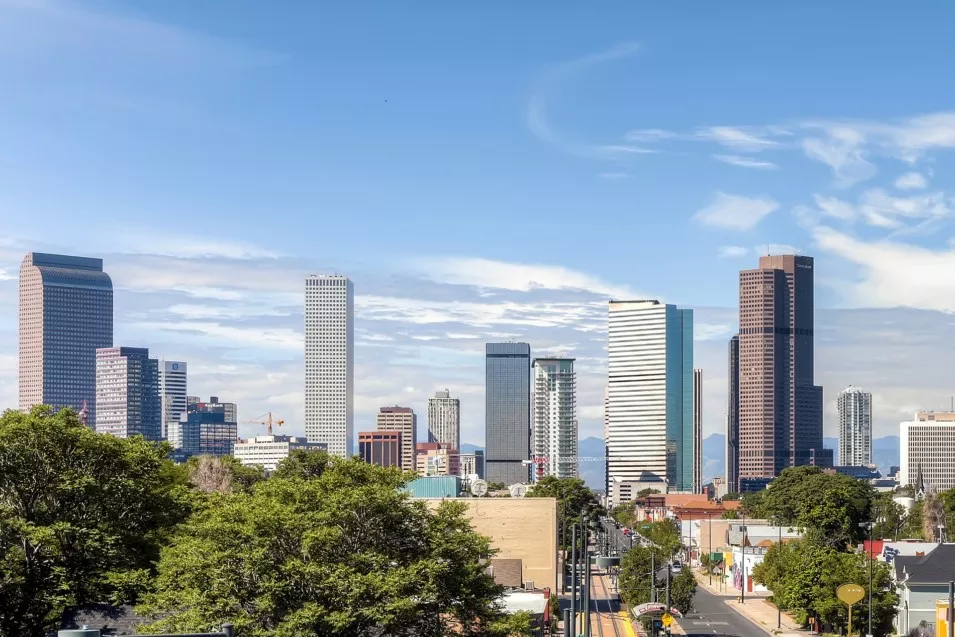 06 Nov

ADT Denver Security System – Top 7 Things to Look For

Did you just recently move to Denver, and are you looking for the best type of alarm system to protect you and your loved ones?

ADT has an incredible security system that can help keep your home, small business, and loved ones secure. But before you go and get just get the first system you come across, let's run through the 7 most important things to look for in an ADT Denver Security System.

Let's get to it:
ADT Denver Security System Must-Haves:
1- Monitoring
These days, it's all too easy to be out and about the whole day, and keeping tabs on your home and belongings can become difficult.
You want a security system that can provide professional monitoring, helping keep an eye on your home at all times and letting you know when an alarm goes off, even when you're not home. And that's not all. If your alarm goes off due to a fire or other threatening condition like carbon monoxide,  ADT's monitoring service will have your back, even if you aren't able to answer your phone. Talk about a life-saving service, right?
ADT offers several different types of monitoring services through ADT Pulse.
Plus, with high-quality security cameras, an internet connection, and a smart phone, you'll be able to check in from wherever you are.
2 – Convenience
The best ADT Denver Security System will allow for maximum convenience.
"How so?" you may be asking.
Security systems don't just help keep you safe and protected from burglars. With smart devices and Z-wave technology, you can add devices to your system to make your quality of life even better.
I'm talking about devices like  smart deadbolts, for example, that let you lock/unlock your front door to let people in or out even when you're not home.
Smart lights are also extremely handy. They can help you conserve energy while you're out of the house, or allow you to turn lights on and off from the comfort of your own bed with a smartphone.
Smart thermostats also make it easy to conserve energy and adjust your house temperature from no matter where you are -all you need is internet and a smartphone.
3 – User Friendly
This may be a no brainer, but with so many types of security systems out there, it has to be said: If you can't figure out how to use your system, or if it's too confusing, you're not going to use it.
Whether you're extremely tech-savvy or not the most comfortable with technology, the best security system should be easy to use, period.
If you're wanting to add devices to your system, manage your current devices, or customize your system to fit your needs, an ADT security system can help you do just that.
4 – Affordability
The last thing you want to have happen is break the bank when trying to protect your house and belongings.
One of the biggest factors to consider when getting an ADT Denver security system is affordability.
The best type of system will be one that provides you a ton of value while being competitively priced.
5 – Additional Protection
The first thing that may come to mind when you hear security system it "home defense from burglars," and while it's true security systems do that, there is more!
A great security system will allow for devices that can provide even more protection for you and your family.
Carbon monoxide protection – Carbon monoxide, also known as the silent killer, can be difficult to detect, but a carbon monoxide detector makes it easier than ever to stay safe.
Fire protection – Smoke detectors can help keep you alert in case of a house fire.
Water leak protection – Water leaks can cause so much money in repairs. Having water leak sensors can save you so much in the long run and help keep your home in tip top shape.
6 – Offers Total Home & Business Security
Being on-the-go and still keeping an eye on your home and business is crucial, whether you've got a new babysitter, new employees, sick kids at home, etc. The best security systems will allow for total home and business defense through smart devices and monitoring.
From user-friendly keypads and keyfobs to allow you to manage your system convenient, to security cameras, panic buttons, windows and door sensors, and more, you want a security system that gives you the highest level of protection you're looking for.
7 – Powered by Zions Security Alarms.
With top-notch ratings on Google and numerous customer reviews, Zions Security Alarms is an Authorized ADT Dealer that will help you get ADT Denver security system for the best prices possible.
Zions Security Alarms makes getting the best security system for your home or small business incredibly easy, affordable, and painless. Don't believe me? Zions Security Alarms has received an A+ rating from the Better Business Bureau, and has been in business since 2001. Not to mention, they receive countless customer reviews who are more than satisfied with their service. Check out what past customers have to say by clicking here. 
Start Today
Don't wait any longer. Get set up with an ADT system and start protecting your home today. Check out the deals going on today by clicking here!