The ADT Wireless Smoke Detector is a detector that's compatible with Safewatch Pro 3000, Quickconnect Panels, and now TS Panels.
You may have smoke detectors in your home already, but you can't connect them to ADT's monitoring stations. Did you know that over 80% of fire deaths occur in the home? By adding this detector to your home, help can be notified automatically in the event of a fire.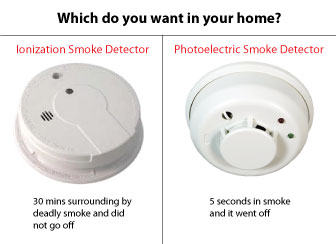 What do I need?
You must have a Safewatch Pro system or Quick Connect that has wireless zones available and wireless ability to add these. You will need to need program them in order to work. You might also need to add phone tech support or have a technician come out and add them for you.