This is the Replacement Lithium Battery for Honeywell Keyfob 2032 coin cell.
This is the battery that goes inside the new Keyfob design that Honeywell came out with in 2011. If it looks like this Keyfob (or the new one below) then this is the right one.
If you are looking for a new Keyfob, click here
This is one coin cell 2032 battery and can be used for many devices. It is the same battery that goes inside of the wireless panic buttons and the wireless mini keypads (wall fobs).
To replace the battery, simply unscrew the screw located in the back of the Keyfob. Pry apart the back of the Keyfob, old battery should then be visible. Replace old battery with new battery, reattach back Keyfob cover and screw together.
Remember that if you are acquiring a new Keyfob you will need to program it to synchronize with your security system. We will be happy to help you over the phone or through a scheduled technician.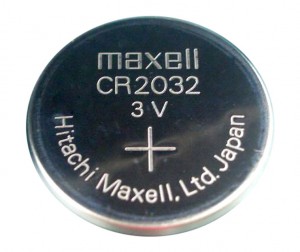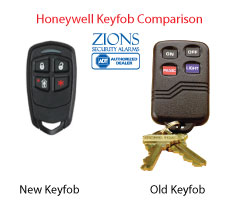 If this battery does not match the one you have, check out our other batteries on this page. If you cannot locate your battery on our website, please contact us and we will find the right one for you.