Lynx Touch LTE Cell Radio Description:
Honeywell is focused on providing the best alarm communication solutions for the security industry. In addition, alternative communication methods are critical in the marketplace due to VoIP, migration from POTS and the evolution of cellular networks. Furthermore, Lynx Touch LTE Cell Radio network connectivity provides the longest viable cellular lifespan available.
As cellular communication becomes increasingly powerful and more advanced, older networks are continuously being discontinued and no longer supported. The 2G cellular networks are already gone for the most part, and Verizon's CDMA network is in its final years as well. By going with LTE communication, you can be sure that your panel will receive fast and reliable cellular connectivity for many years into the future. This makes the LTE-L57V a true long-term investment and not just a short-term fix to get your system monitored.
Easily connects to the LYNX Touch 5210 as well as LYNX Touch 7000 control panels.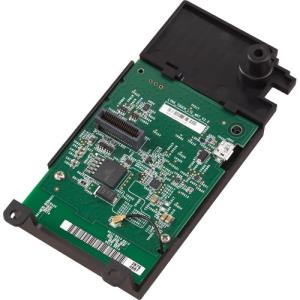 Aditional Features:
Full Contact ID – Contact ID reporting using ECP mode with compatible Honeywell control panels.
256-bit AES Encryption – Advanced encryption standard used for secure communications.
Upload/Download – Available with select Honeywell control panels. Additionally Requires Compass version 1.5.8.54a or higher.
Setup – Quick as well as easy installation of cellular communicator for VISTA® and LYNX controls.
Please check out our YouTube Channel for more information.