The Interlogix Advisor One Kit is a lifestyle management as well as security system that detects situations and provides control and information to home and small business owners. Furthermore, The Advisor One panel communicates with various sensors to provide up to 100-Zones of burglary protection and 24-hour safety. When connected to the Internet, the Advisor One panel securely serves as a real-time information hub, providing content to you including weather, news, and more.
When every second counts, Advisor One is an invaluable way to connect with first responders. This panel has one-touch summon buttons and two-way communication for quick action during emergency events. So this panel makes sure you're taken care of in an emergency.
From managing HVAC and lighting to local traffic, news and weather updates, Advisor One serves up valuable information and access to home management systems all from a single, intuitive interface.
The Interlogix Advisor One Kit provides full security functionality for homes and businesses that's convenient and easy to operate. In addition, remote capability allows users to access and control the system remotely from web-enabled devices.
For commercial applications, this kit secures people, property, and assets with remote access functionality. It also has convenient features and multi-language capability well suited for today's businesses.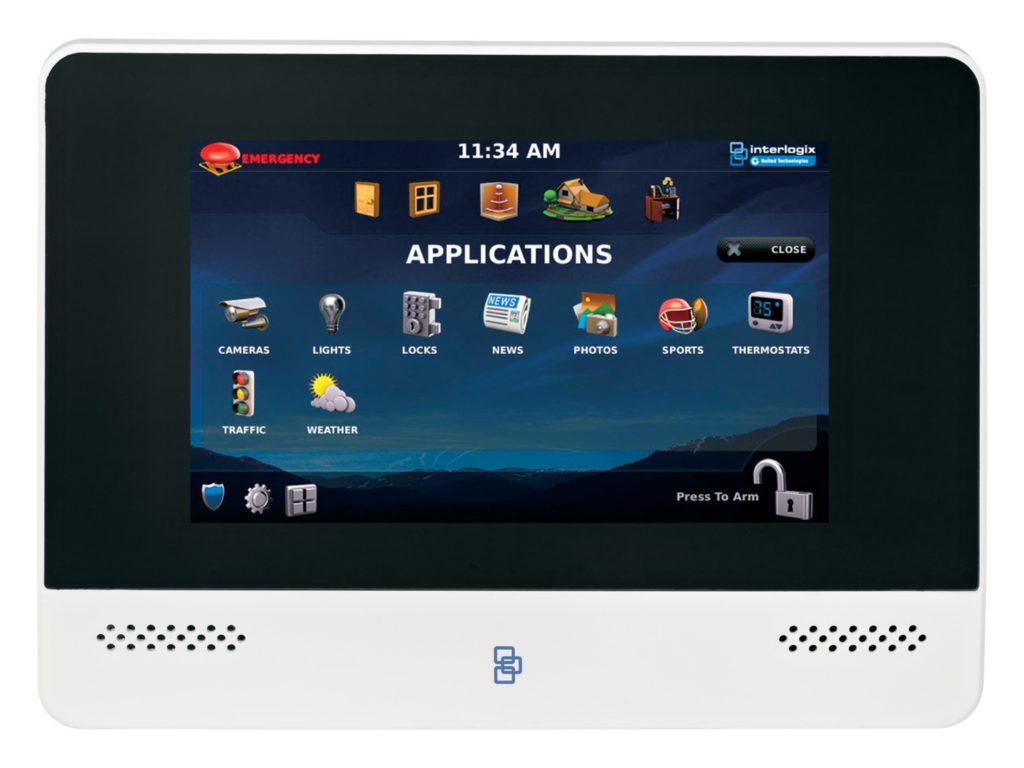 Features:
100-Zones of Detection (up to 5 may be hardwired)
7″ Full-color, Capacitive Touch Screen
At-a-Glance Sensor Viewing
2-Way Voice over PSTN
Ethernet Port and PSTN
Information Apps – Weather & Traffic (requires internet connection)
Digital Photo Display
Dynamic Multi-language (English, Spanish, French, Portuguese)