Elk Wireless Transceiver Description:
Firstly, The Elk Wireless Transceiver allows an Elk Security System Control Board to accept Elk's complete line of two-way wireless sensors. Also, The Wireless Transceiver optimizes to provide superior signal reception and reliability in multi-transceiver applications.
This Transceiver replaces the Multi-Unit Wireless Transceiver. Furthermore, performs all the functions of the Multi-Unit and is suitable for single or multiple transceiver installations.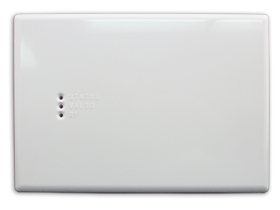 Key Features:
Allows up to 144 individual wireless zones (sensors/points)
Operates from the 4 wire Data Bus
Up to 4 transceivers may be connected to a single Elk Security System Control Board for redundancy as well as greater coverage
Flash memory for firmware updates