Burglar Alarm Wire Hardwired Door Window Contact 22/2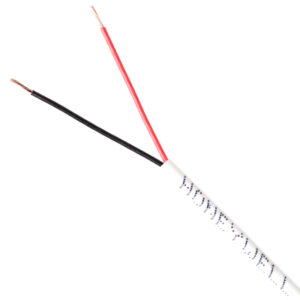 Description:
This high-quality wire is used for all alarm sensor connections or for other low voltage applications. Use this wire to connect door and window sensors to your alarm panel. Examples of contacts that you could use would be the Mini Contact and Recessed Door Contacts,
It has a flexible PVC outer jacket with rip cord.
Available in 100 ft – 500 ft quantities listed in the options tab. This wire is a little bit thinner than our 18/2 wire. If you are looking to wire a product that will need data, such as a Keypad, Motion Detector, or a Cell radio, you will need to use 22/4 wire (or you will have to run two of these wires).
You can check out our other wiring products on this page.