Description:
This is the Alarm.com Outdoor PoE IP Nightvision Camera. PoE stands for "Power over Ethernet", meaning that this particular camera connects to your security system via an Ethernet cable. (But keep in mind that it doesn't have WiFi capabilities.) You can also power your camera through the Ethernet cable with a PoE network switch, simplifying your installation. This camera is durable, weather-proof, and records 720p HD with night vision. You can view footage through any of your mobile devices through the free Alarm.com app, or through your browser on your PC.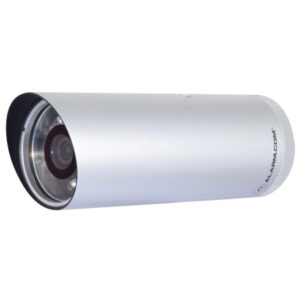 Additionally, you can use this camera with Alarm.com compatible panels like Interlogix, 2GIG, and also Qolsys.
Feel free to browse our indoor cameras as well as our other Alarm.com compatible devices.