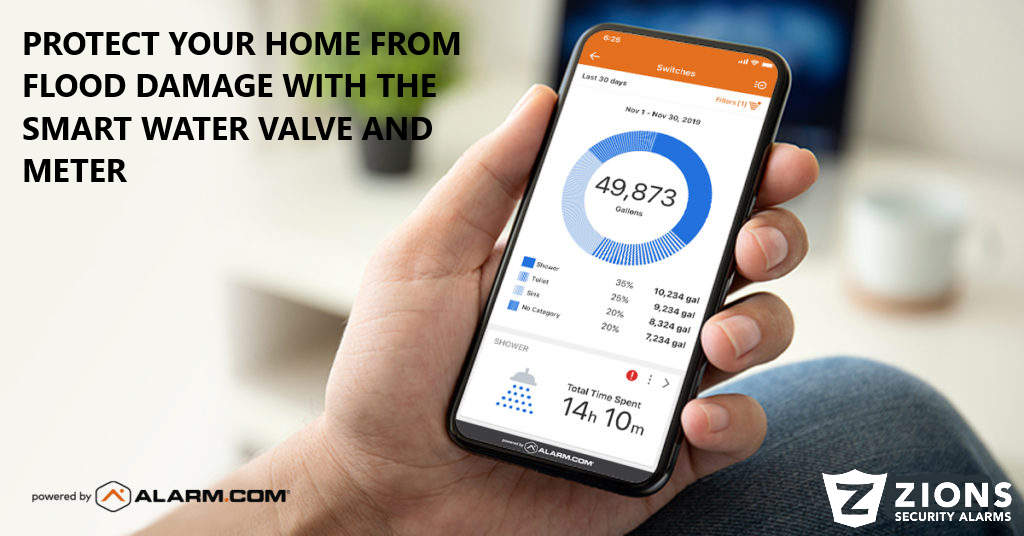 07 May

Protect Your Home From Flood Damage with the Smart Water Valve and Meter

Water leaks are one of the biggest property damage threats in your home, and has cost homeowners and insurers billions of dollars every year. Leaks can happen very quickly and out of nowhere. Most of the time it happens out of sight and causes mold or even collapses ceilings or floors. These can be dangerous and very disruptive if you do not know about them early on.

The smart water valve and meter uses new connected technology to detect leaks and shut off the water automatically. This can respond intelligently to drips and leaks in all areas of your home and can also be used for monitoring your water usage and provide valuable insights.
Automatic Flood shutdown
If a pipe were to ever fail, you would want to turn your main water supply off as fast as you could. With our smart water valve and meter it will sense the failed pipe and leaks with its internal meter and send an alert to your smart home security system so it can then shut off the water to minimize the damage that could have been caused by a failed pipe. Finally, it will send an alert to your phone saying a leak has been detected and that it has already taken care of possible damage by shutting the valve with the onboard actuator.
Intelligent Responses
Not only can this smart valve be used to stop leaks, but it can help you daily. Since it is hooked up to your security system it knows when you are home and when you are away and will respond to water usage accordingly. It can detect if someone is taking a long shower, if a toilet is running, or a faucet is dripping. Those alerts can provide valuable information to help you avoid large water bills or potential water damage. It can even detect if the water temperature is extremely low. And don't worry, it won't turn off the water on your long shower unless you want it to since it will know you are currently home.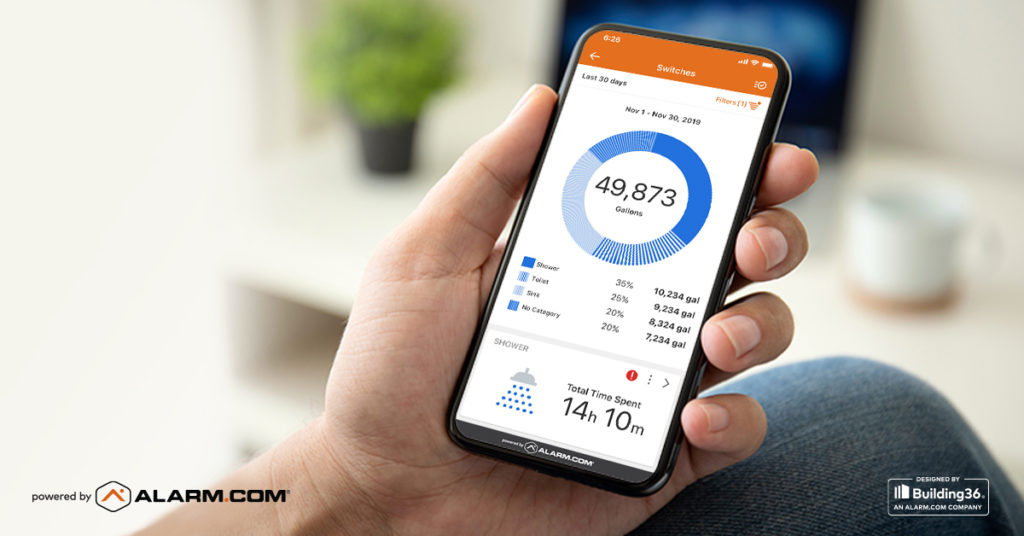 With the meter in the smart valve, you can look in your security app and see reports showing water consumption in different areas.
You can also install flood sensors that detect when water has been on the surface for a few minutes.
If you want our smart water valve it will be released in a few months but we do have this water valve here available now which can be triggered from a flood sensor.

If you have any questions you can contact us at 1-800-871-2119

For more information on security or products visit our YouTube channel here