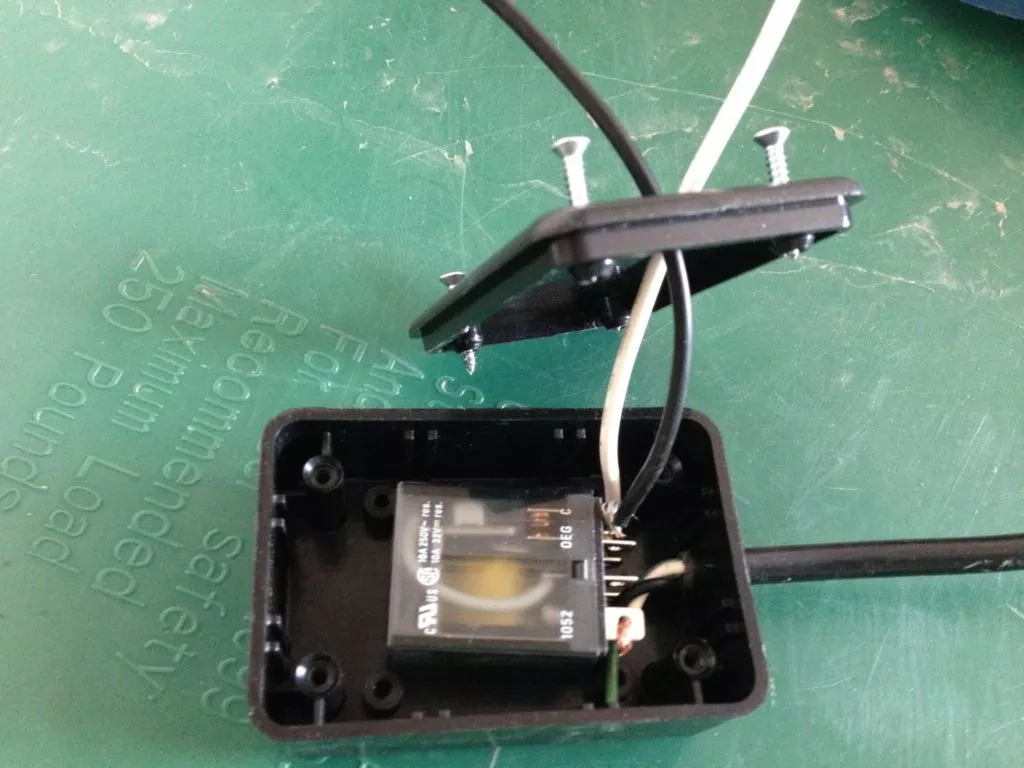 09 Apr

How to make an ADT Pulse Z-wave Garage Door Opener using an Appliance Module

I have read and heard from others that you can make an ADT Pulse Z-wave garage door opener by using the Appliance On/OFF Lamp Module.  Finally, I decided to give it a try and it worked!

I was pretty surprised how inexpensive and easy it was. I spent around $15 for the plastic case and the relay. Then I spent around 30 min setting it up.

I first saw this on this site and then read about it here also.

Just like their posts, I will share the disclaimer. Zions Security Alarms assumes no responsibility for any property damage or injury in making this device. This is only for those that are crazy like me or those that have experience in electronics (also me).
Materials Needed
Relay from Radio Shack – model # 275-217
Plastic Box Enclosure – model # 270-1801
Power Cord – I took an old computer cable and cut off the end and used the two wires. You may need to buy a cord.
2 conductor wire – the length you want from the enclosure to the back of your garage door opener.
Solder gun and Solder (I actually did not solder mine yet and the wires are just wrapped around the leads)
How to do it
It is recommended that you have a door sensor on your garage door also so that you can tell if you opened it or if you closed it from the home view screen.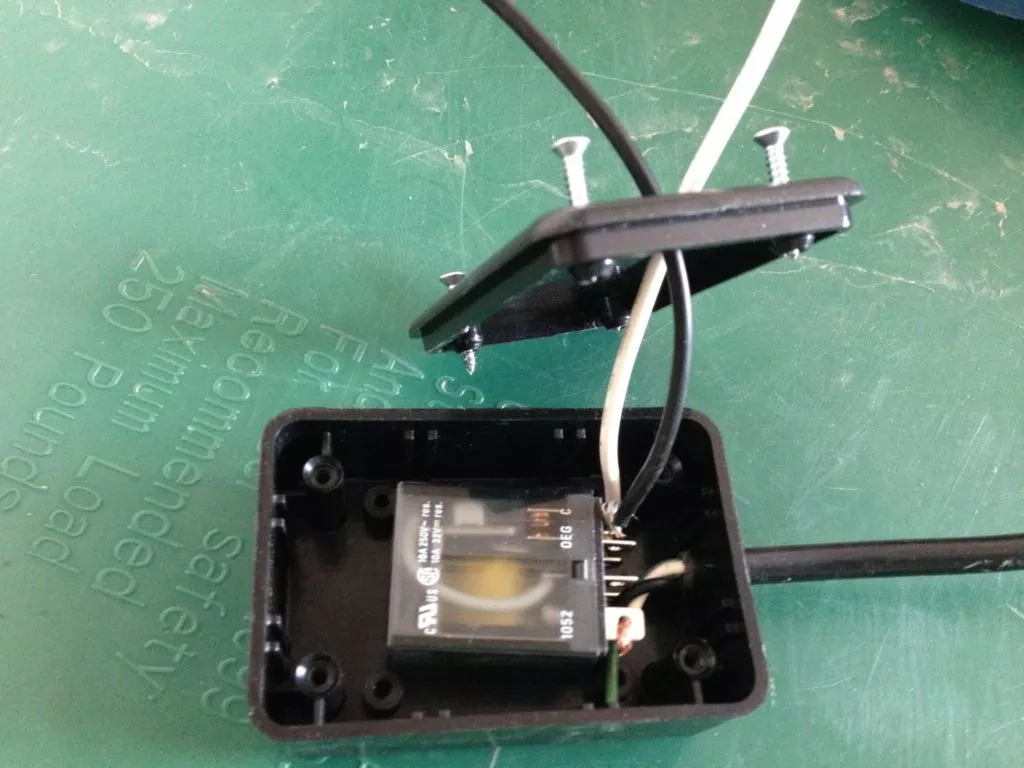 I just drilled a hole on the top for the two wires and then connected them to the relay. Then I connected the two AC power wires that go to the appliance module. The other side of the 2 conductor wire is attached behind my garage door opener.
It works a little funny because you have to turn it off to open the door and then turn it on again and then off again to close the door again.
Considering there's no ADT Pulse Z-Wave garage door opener on the market, I was happy to make it work. I should probably solder my connections now. Then maybe I should mount it more permanently and neatly. (Don't judge my garage or my code encryptor wiring.)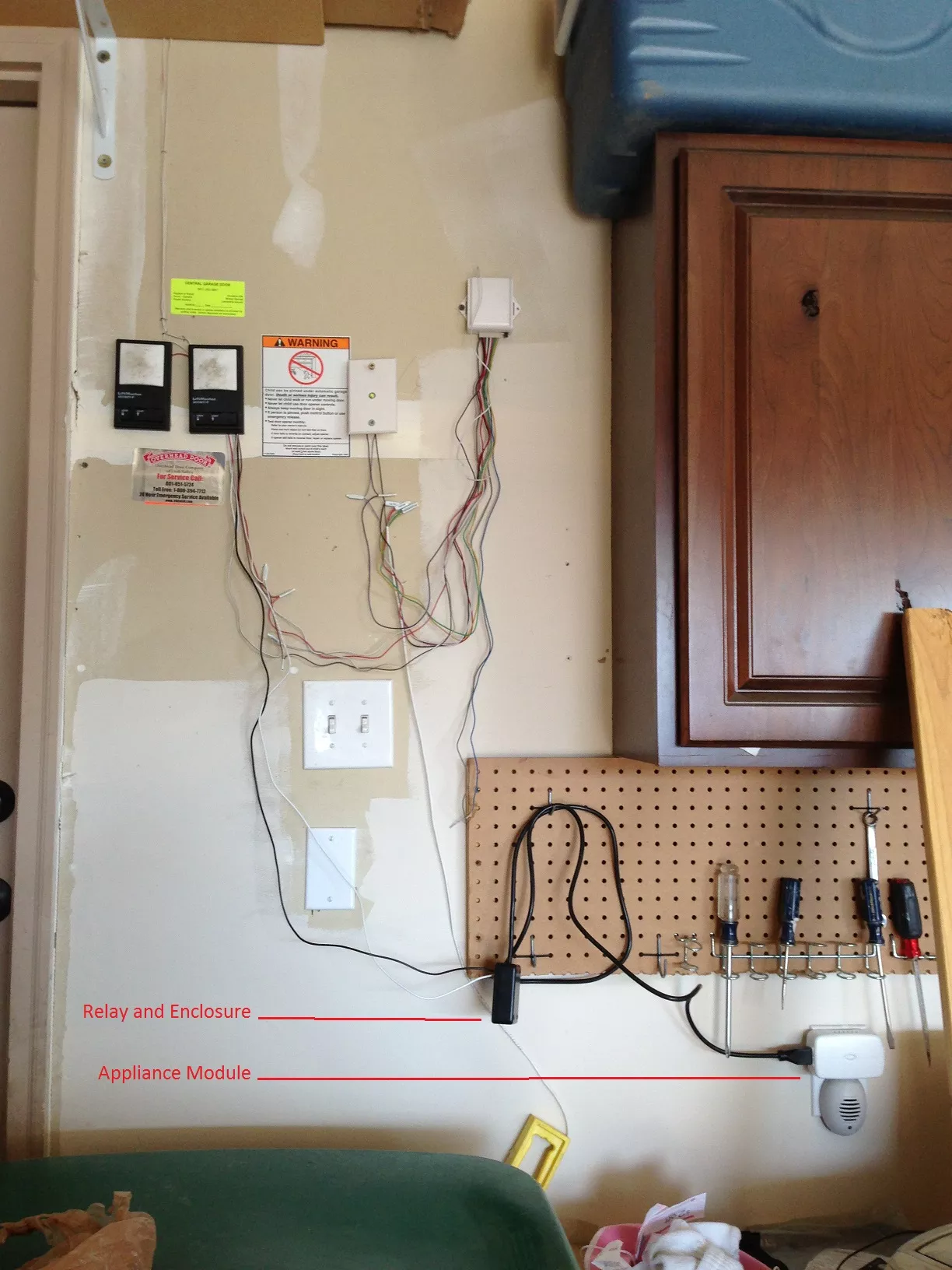 Good luck if you try this! Let me know on the comments how it goes if you do.