09 Apr

How Can I Turn My Sprinklers into a Smart Sprinkler System

If you have a smart home security system like ADT Control or Alarm.com and you have an old sprinkler system you have probably already asked, how can I turn my sprinklers into a smart sprinkler system? This post can help you with that.
Chances are you are already using your smart security system to turn on lights in your yard or notify you when someone or an animal walk on your lawn, but if you do not have smart sprinkler control you can learn how to get it in this post.
Just like switching out most devices in your home with smarter ones is fairly simple, so is switching out your irrigation controller with a smart irrigation controller. The first step is finding the sprinkler controller for your irrigation system. Usually it is in the garage.
The second step is swapping out the controller with either a Rachio or a Rain Bird controller so they can integrate with alarm.com just like the other smart devices. Ideally, you choose one of these controllers so that you can have one app to simplify things. Then you can remotely control and monitor your sprinklers from the alarm.com app.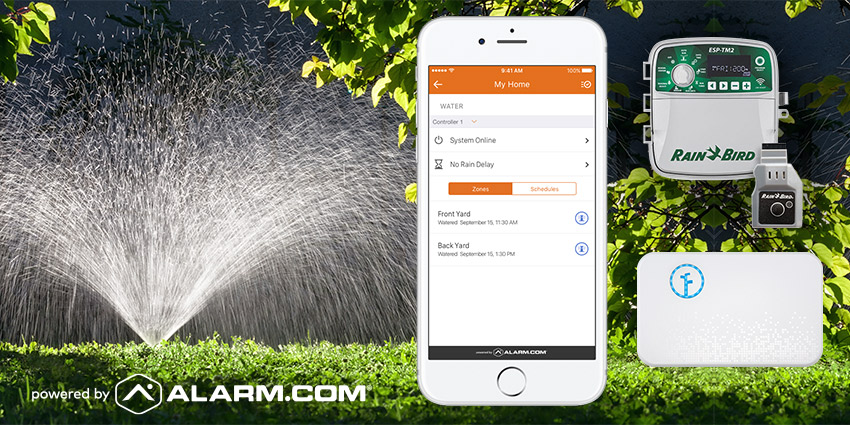 With the sprinkler integration you can quickly check your irrigation status, control them from the alarm.com app, and help avoid water waste when it rains. While checking on other things at home you can quickly glance if the sprinklers are working as they should. If you need to take them off schedule you can manually start and stop the watering from the alarm.com app. You can even specify a specific time you want an area to be watered. Using the rain delay option you can save water automatically each time it rains.
Here are some step by step instructions on how to add the controllers to the alarm.com app.
How to add my Rachio to my alarm.com app?
1) Make sure the Irrigation Option is added to your account
2) Log in to the Alarm.com mobile app
3) On the home page of the app, scroll to the Irrigation card and tap "Connect to account"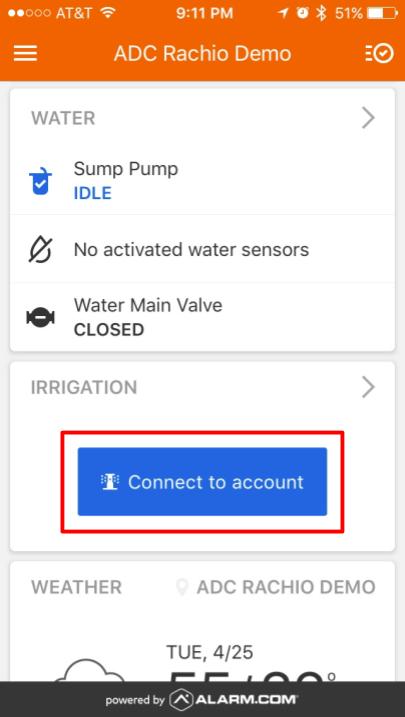 4) Enter your Rachio app credentials and select "Allow Access"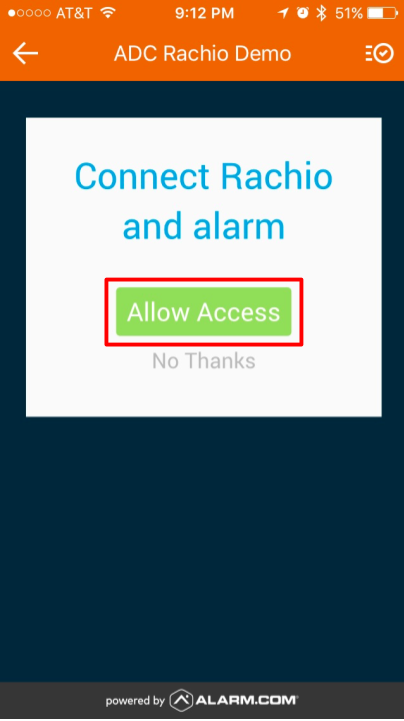 5) Wait for the controller to load. The Irrigation card will refresh after authorization is complete.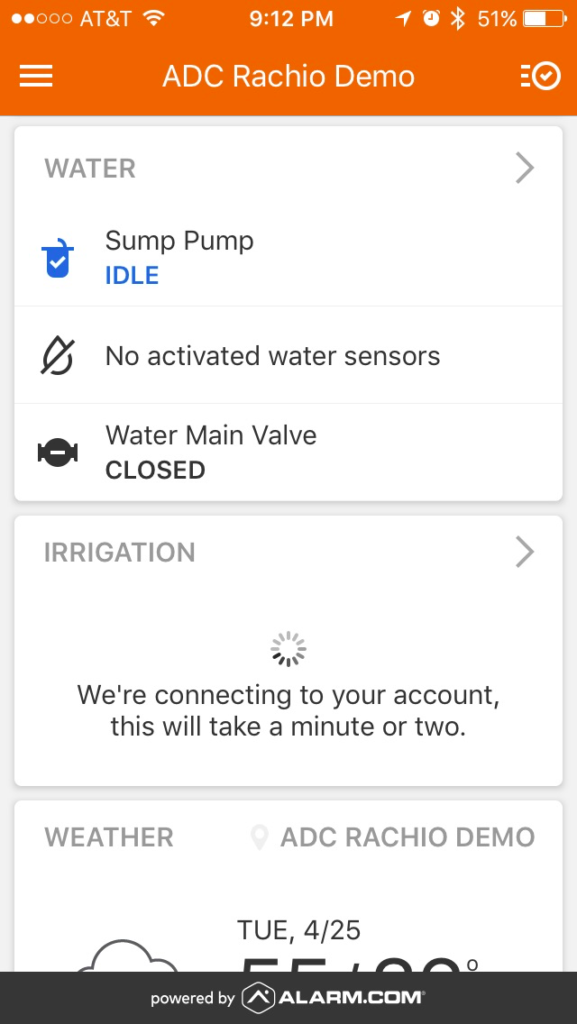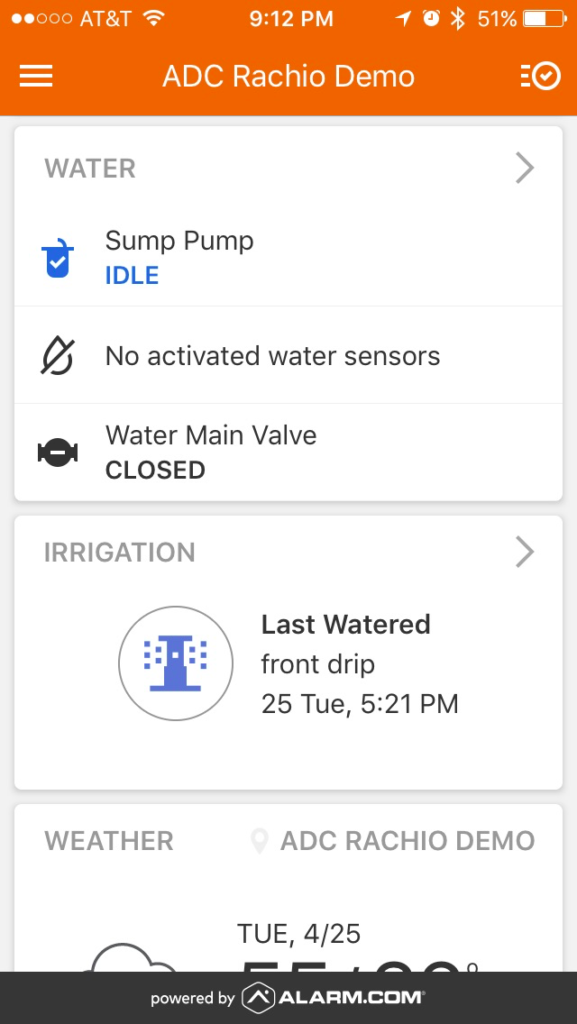 How to add the Rain Bird Controller to an Alarm.com account:
Write down or photograph the serial number on the back of the LNK Wi-Fi Module.
On a mobile device, log into the Rain Bird app.
Select the Controller, then tap the Settings icon.



Tap to expand Connected Home, then tap the toggle switch next to Alarm.com.



Return to the home page of the Rain Bird app.
For more information on security or products visit our YouTube channel here, We are always here for you if you have questions or suggestions and wish you all the best. Contact us if we can help you more by using the chat or contact us form here.