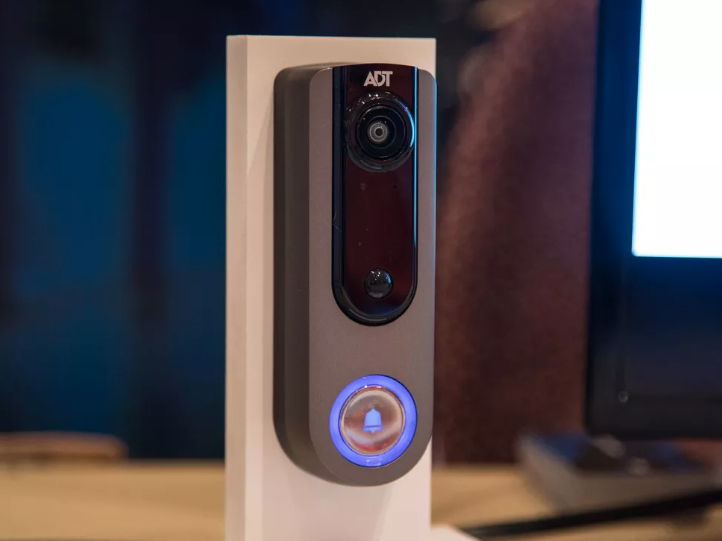 29 Jan

The Top 5 ADT Product & Service Announcements from CES 2018

It's official, CES 2018 is over, but the new products and features revealed at the biggest tech show of the year will change the security and home defense game as we know it.

ADT, in particular, announced some absolutely amazing gadgets and features that customers have been waiting for.

Didn't make it to the CES event?

No worries, we're going to recap all the big, exciting news that ADT revealed.

Your home security experience is about to be taken to a whole new level.

Check out the new releases coming your way:

1 – ADT Go

ADT just made it easier to stay connected with your family and make sure everyone is safe by partnering with LIFE360, a communication tool, to create ADT Go.

ADT Go is an easy-to-use mobile app that gives you full visibility, allowing you to see where your family is and also be automatically notified when they check in at certain designated locations.

In addition to being able to track and stay in touch with your family, you can also see activity history, along with crash detection and local crime data.



2 – ADT Video Doorbell

As if checking in on your home to see what is going on in real time wasn't already super convenient with ADT technology, they announced they'll be releasing the official ADT Video Doorbell -similar to the Ring doorbell camera. What will be better is that it will all work from the same app so you will not have to use a ring app etc to see who is at the door. 

Now you can monitor who is at your front door, communicate with them, and also create triggered events after the doorbell has been pressed.

3 – ADT Cybersecurity

As cyber threats, hackers, and malware become increasingly prevalent, this year ADT will be adding cybersecurity monitoring to its award-winning service.

As part of their cybersecurity launch, ADT will offer products and services like Personal Data and Identity Protection; Mobile, web, and Email Protection; Home Internet and Device Protection and help; and Resolution and Insurance to help keep your personal information protected and secure.


4 – Google Home

For ADT Pulse customers and Google Home owners, here is even more good news: these two platforms will be integrated.

That's right, you'll soon be able to use your Google Voice Assistant to utilize ADT Pulse automation skills, making it even more convenient to keep your home protected.


5 – ADT Health

ADT not only offers home and cybersecurity services, they will now be entering into the health and wellness world to bring you even more personal protection.

Reemo Health, Samsung, and ATD have joined forces to create a personal emergency response system (PERS), giving you more visibility into personalized health information.This application will be available on Samsung Gear S2 and S3 Gear smartwatches.

Now, being able to chat with specially-trained agents is a quick tap away on the smartwatches. This application will also make it more convenient for senior citizens' to actively monitor their own health, as well as make their health and wellness even more visible to their families and caretakers.