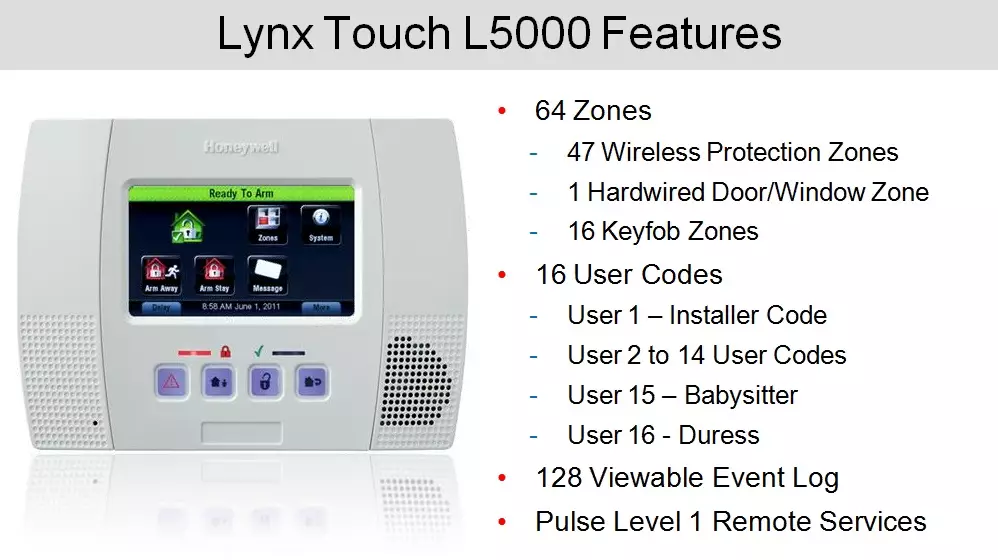 07 Apr

ADT Releases their first touchscreen panel to ADT Authorized Dealers

ADT Releases their first touchscreen panel to ADT Authorized Dealers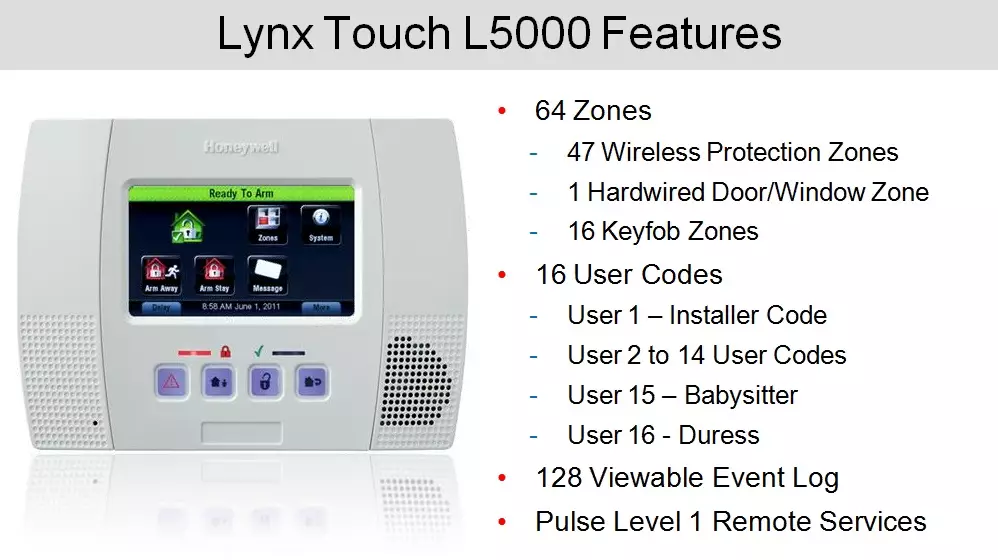 Starting on April 14th 2014, ADT Authorized Dealers will be able to offer their customers a touchscreen panel. It is the Honeywell Lynx Touch.
This is a very nice looking color touchscreen panel.  There are many benefits to instaling this touchscreen keypad besides asthetics.
Some of the benefits include
Easy touch menus
64 Total Zones – 1 wired, 47 wireless, and 16 keys
16 User Codes
Resident Monitor Zone Types
208 Word Vocabulary
Case Tamper
Viewable Event Log
ADT Pulse Basic Capability
There are very few reasons to not want to have this new approved panel installed. The main one being that it is not currently supported for ADT Pulse Premier. Meaning that if you want cameras, lights, thermostats, or door locks you would need to wait till they are able to be added or replace the panel with the Lynx Plus. Other than that, if you needed more than 47 wireless zones you would want to use a DSC Panel.
The Lynx Plus has only a 40 zone capacity with 8 user codes. So the new Lynx touchscreen does provide some additional room along with its better look. The vocabulary is also improved with more than twice the words available for descriptions. There are a few other features that are new like the case tamper, resident monitoring zone type, and an ac barrel adapter. But they are not as significant as the other differences between the two panels.